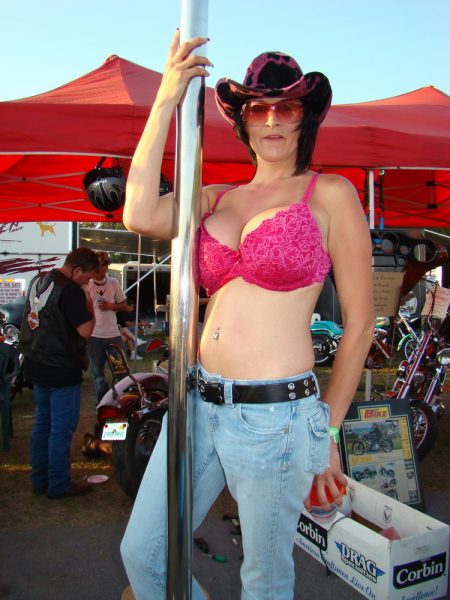 Hey,
It's Biketoberfest Weekend in Daytona. I constantly have discussions with folks about the industry. Some folks are crying and others are jumping up and down. It's confusing as hell, but more motorcyclists and events are coming on line daily. Maybe that's good and maybe it cuts the pie in too many directions.
There are more builders than ever before. At one time, I knew most of the builders in the world, now I don't. I will start my Las Vegas story next week. I thought Las Vegas kicked ass even after the terrible shooting.
I tried to reach out to Jim Betlach, who is working with Shelly Rosemeyer of Daytona Harley on the lot across the street and he was too busy to chat. I hope that's a great sign that Biketoberfest is cooking.
And every year the Tropical Tattoo Bike Show sponsored by Bikernet and Cycle Source gets bigger. Don't miss it.
Click here to read more of the news. This week we have hot event action news, new products, new jokes and of course new Girls. Come check it out.
Comments
comments