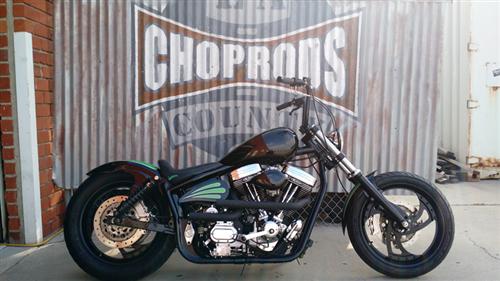 Once upon a time there was a bike built called the Shrunken FXR. Keith "Bandit" Ball, of Bikernet and other assorted fame, built it. By a stroke of good fortune the bike became mine through the generosity and trust of Keith Ball.
This bike was my daily commuter for a handful of years. It was and is always a challenge and a ton of fun navigating the streets and freeways of Los Angeles on two wheels and especially on a custom built motorcycle.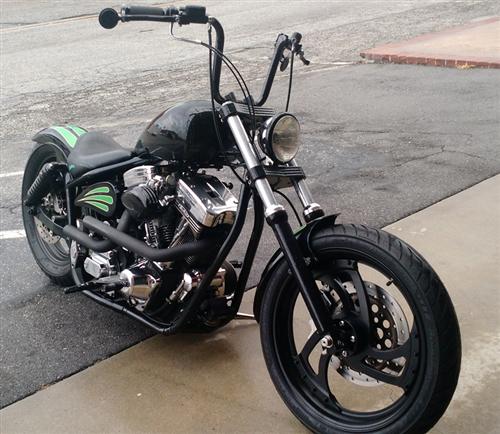 I decided it was time to update the look of the bike as well as do some fine-tuning of a few mechanical items I wanted to switch up a bit. Below is a brief summary of what was done, again primarily with the help of friends and some extra cash from my Pops to help get it all finished up proper.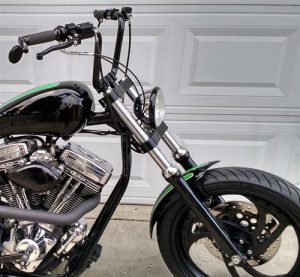 –
-Read the rest of the article here.