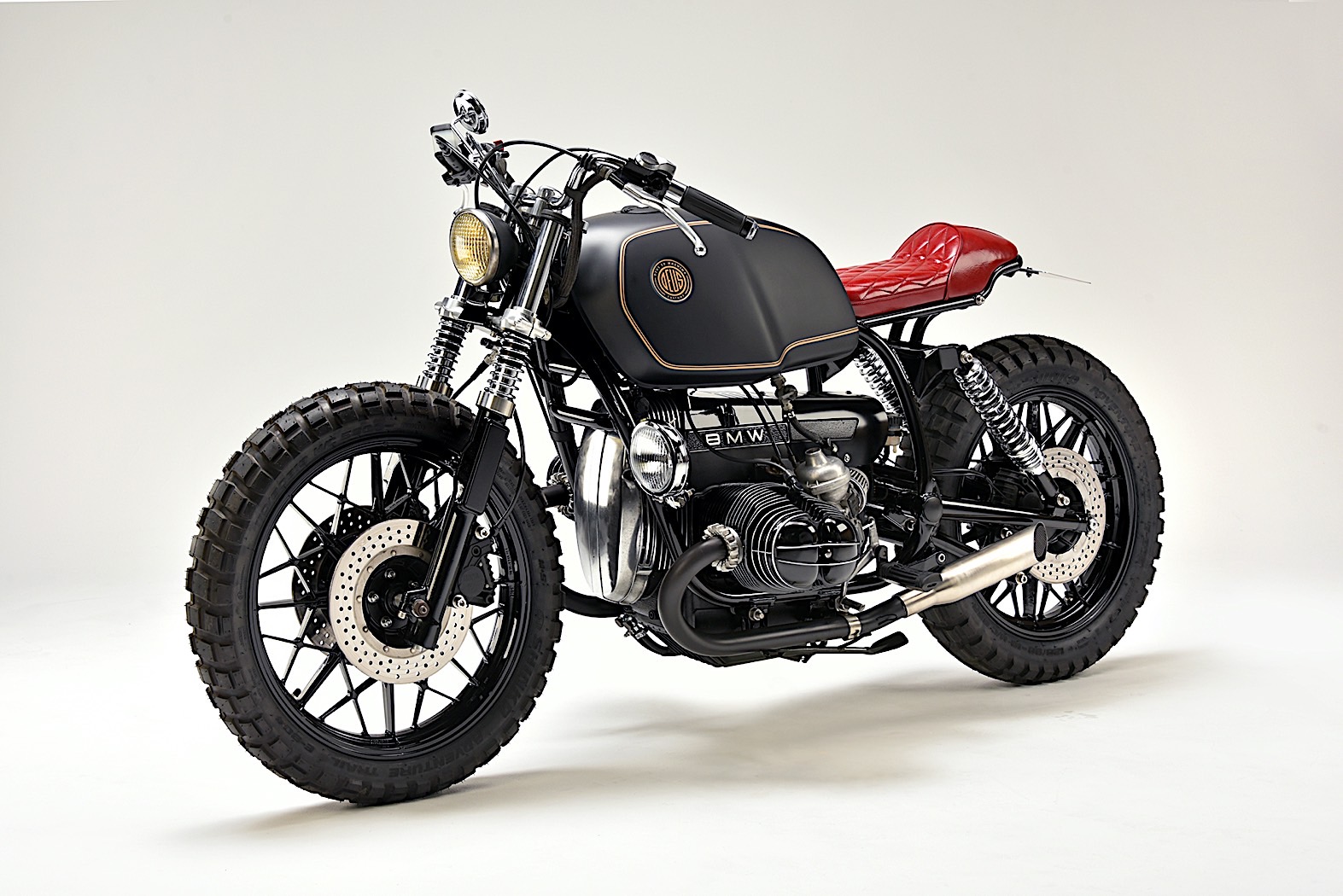 by Daniel Patrascu from https://www.autoevolution.com
Aside from its general purpose, a motorcycle is visually defined by its fuel tank. This hardware is in many cases the central element of a build, one on which the creativity of the designer can run rampant. Almost always there is only one idea that can be expressed on a bike's fuel tank, however.
That's not the case with the 1982 BMW R100 RS we have here. Created by a garage called Deus Customs, the motorcycle comes not with one, but two fuel tanks that can be exchanged depending on the mood of the rider.
The base of the build was the said Bimmer motorcycle that according to the garage spent most of its life tucked away somewhere, nearly forgotten. When work on it began, despite the many years since its production, the motorcycle had run for just 4,000 km (2,485 miles).
The modifications made to the bike are mostly visual, and we are not told if there are any mechanical improvements made to the air-cooled engine. But the visual chances are extensive.
Riding on massive wheels that seem capable of tackling most types of terrain, the bike sports an exposed black and chrome engine. On one side of it, Deus fitted an additional headlight, complementing the main one that is hidden behind a cut metal plate.
The red leather seat is there to contrast the coldness of the metal parts, including that of the very different fuel tanks available: one comes as a slim piece of hardware, painted white and boasting a reinterpreted version of the BMW M stripes, and the second a much more massive build, painted black and wearing the Deus logo to the sides.
According to the garage, changing between the two is as easy as it gets:
"All you need is a screwdriver and wrench, and you can enjoy setting it up yourself depending on your mood that day, be it sporty or modern. It's easy, like choosing an outfit."