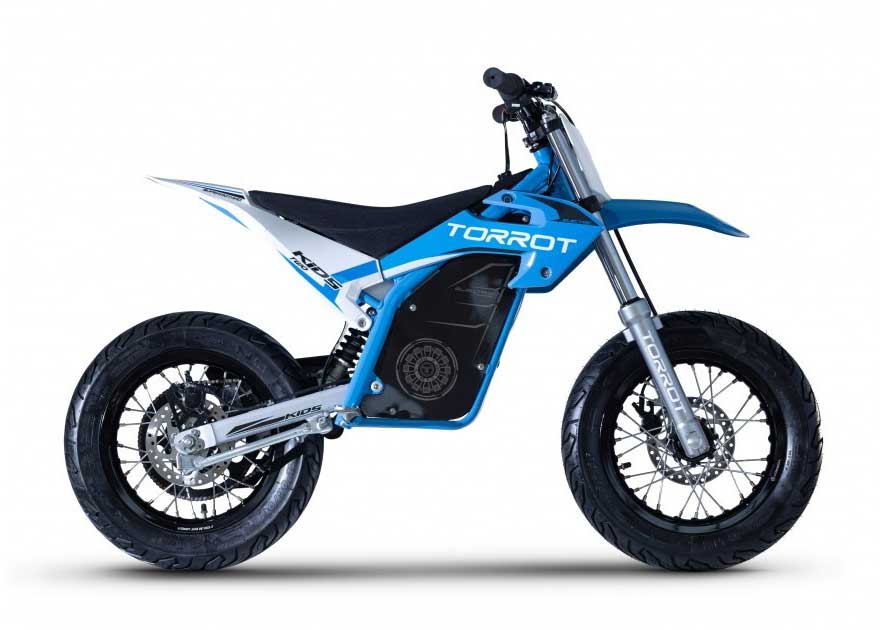 by Otilia Drăgan from https://www.autoevolution.com
Torrot's New Enduro Motorcycles for Kids, Double the Fun While Keeping Them Safe
The world of enduro can be just as exciting for kids as it is for adults, as long as parents can make sure that everything is safe and under control. Already known for making motorbikes for children, Torrot has recently launched a second-generation range, perfect for introducing the little ones to this great sport.
Spanish-based Torrot is not a newcomer on the market. In fact, it's got quite a history since its foundation in 1948, which led to eventually developing electric bikes, in the last few years. The company's KIDS range was meant to help children begin practicing for enduro and off-road trials. Kids could start to learn by riding on on-road tracks, with the help of one of the 3 models in the series, Trial One, Motocross One and Supermotard One.
Torrot has recently upgraded all the models in the series, for even better performance, but with the same excellent safety and control features. All 3 electric motorbikes come with new LiMnCo batteries that are lighter, which makes them easier to remove and recharge. And, in terms of components, they are made with a chrome-molybdenum chassis, a hydraulic aluminum front fork from EBR and MITAS tires.
The Trial Two, Motocross Two and Supermotard Two have a maximum speed of 24.8 mph (40 kph), and the best part is that the Torrot electric engine comes with a programmable controller. The power can be programmed from 600W up to 1500W, which is perfect for progressive learning and also makes the riding experience much safer.
Parents can do more than just adjust the power, thanks to the company's ingenious "Parental Control" system. By simply using the Torrot KIDS App on their phone, parents can remotely make sure that their little riders are safe. They can configure power levels, speed and throttle response, limiting them when it's necessary and they can even disconnect the motorbike completely.
Trial Two is currently available for orders, with a $3,180 (€ 2,599) price tag, and the other 2 models can be pre-ordered, for the slightly higher price of $3,300 (€2,699).