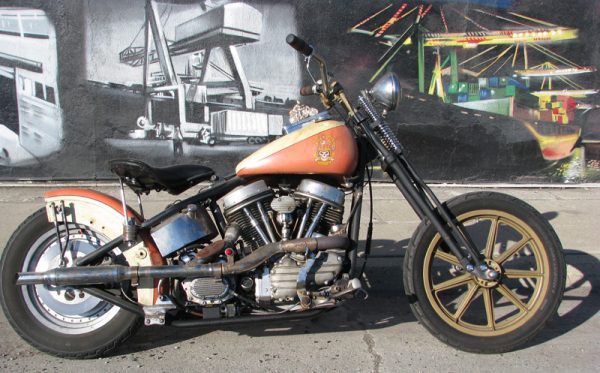 We're nuts. We want to build the most minimalist scooters on the planet. Hell, we can build a magneto powered bobber with one wire for the lights, done. But as soon as we start to ride it, we are confronted with the need to carry shit, like tools, a lock, chapstick, night glasses, a scarf, a rain suit, you name it. It's the cool chopper dilemma and I've worked on it for years.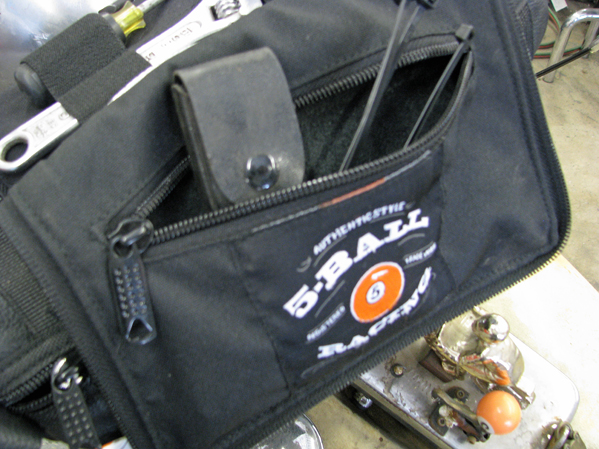 I made pockets inside jackets to carry tools. I designed a media pocket inside all 5-Ball leathers to allow you to carry the latest issue of Cycle Source or your divorce papers while riding your super cool chopper to your new girlfriend's pad. One of my best solutions was Bandit's Dayroll. I just strapped one on the Funky Panhead, and it works like a champ. It carries all the tools and mechanical supplies I need, including a roll of baling wire.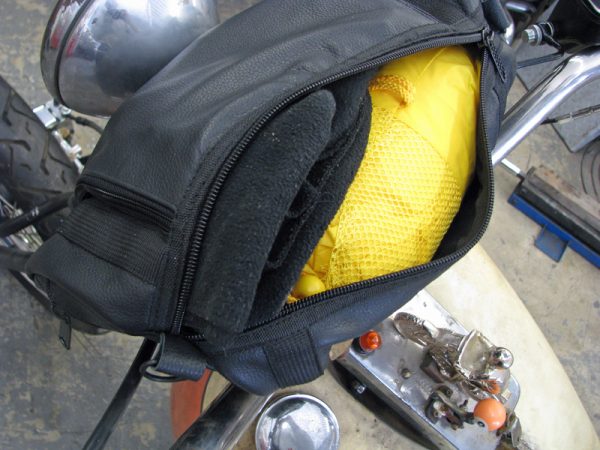 I recently made them out of leather and the end pockets are perfect for chapstick, a padlock, a lighter, extra keys, you name it. We shrunk it slightly to make it more cool, but it still holds a cheap rain suit, a warm scarf and a long sleeve t-shirt for cold nights. My manufacturer came up with some cool velcro straps to make it easy and convenient to mount to the bars and risers. Can't beat it. Let me know what you think.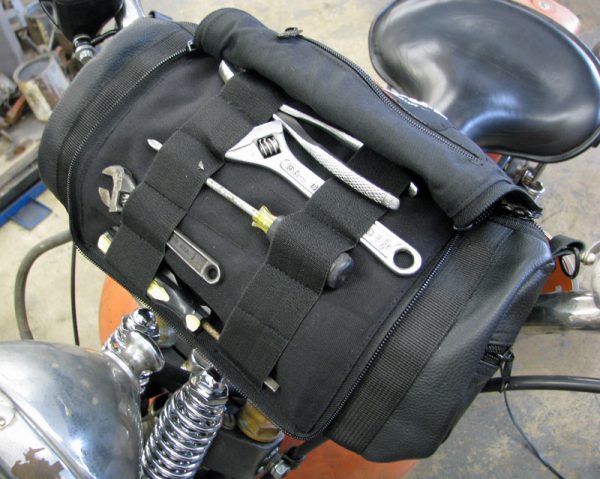 –Bandit
Click here for more info: https://shop.bikernet.com/product/bandits-dayroll/