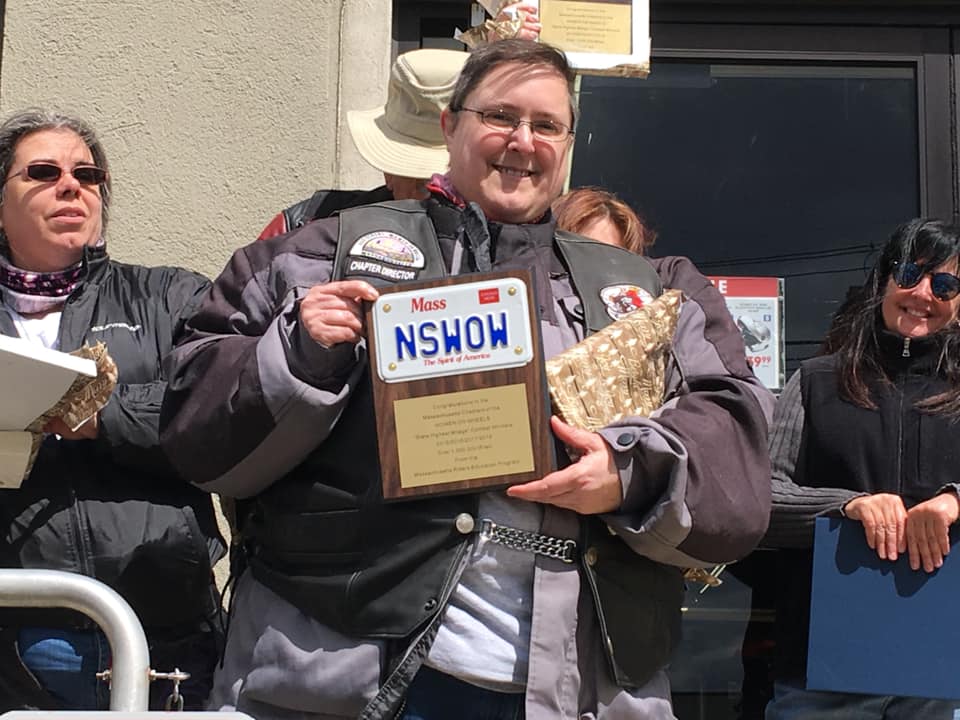 A week before the annual "International Female Ride Day," (May 4th – see link below) the Massachusetts State Senate and its Registrar of Motor Vehicles / Rider Education Program and others, recognized rider members of its three state Chapters, Metro-West, North Shore and South Shore "Women on Wheels®," for its 4-years riding and winning WoW's annual mileage contest -"State's Highest Mileage," 2015 – 2018, over a million miles, and their work helping rider charities, safety and awareness efforts aimed at reducing accidents," and their positive contributions promoting the lifestyle and protecting the future of motorcycling !
Women On Wheels® – organized in 1982, "is a not-for-profit, international, family-oriented organization that serves to unite all female motorcycle enthusiasts." Flash forward 37 years and WoW now has 53 Chapters in over 30 States. "Camaraderie, networking and support of women who love the sport is one of the many benefits of WoW membership," reads its website at www.WomenOnWheels.org.
Betsy Lister of Medford, MA began her riding in 1969, and is an inductee to the Sturgis Hall of Fame. She presented at "ROAR of APPRECIATION" to the WoW Chapters Directors in appreciation of their work promoting safety & awareness aimed at reducing accidents via the Commonwealth's "Check Twice – Save a Life, Motorcycles are Everywhere" motto, created in 1982 by Bob Doiron, a personal friend before his passing four years ago.
Dennis Palazzo, a 15-year Director of the Massachusetts Motorcyclists Survivor's Fund, presented a Certificate of Appreciation on it's behalf and the South Shore's sister Fund, for all its 20-year support and volunteering of "Bikers Helping Bikers / Riders Helping Riders" charity efforts.
As Massachusetts State Chapter Volunteer Coordinator of the American Motorcyclists Association, and having worked closely over the years with many WoW members on rights, riding, awareness and charitable causes, I presented them with a "Congratulations and Thank You" certificate.
https://www.womenonwheels.org/
https://www.facebook.com/groups/nswow/