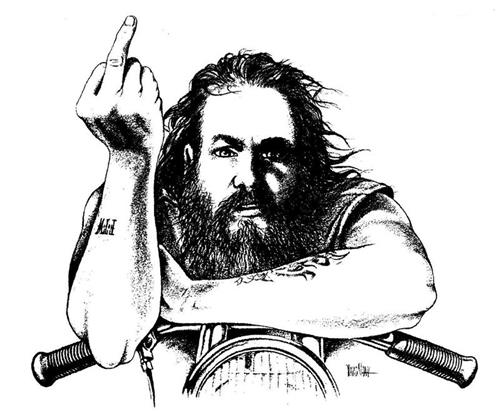 Read the happy run of Easyriders magazine as outlined by J.J. Solari.
https://www.bikernet.com/pages/The_Short_Happy_Life_of_Easyriders_Magazine.aspx
Available now exclusively in the Cantina. Subscribe today.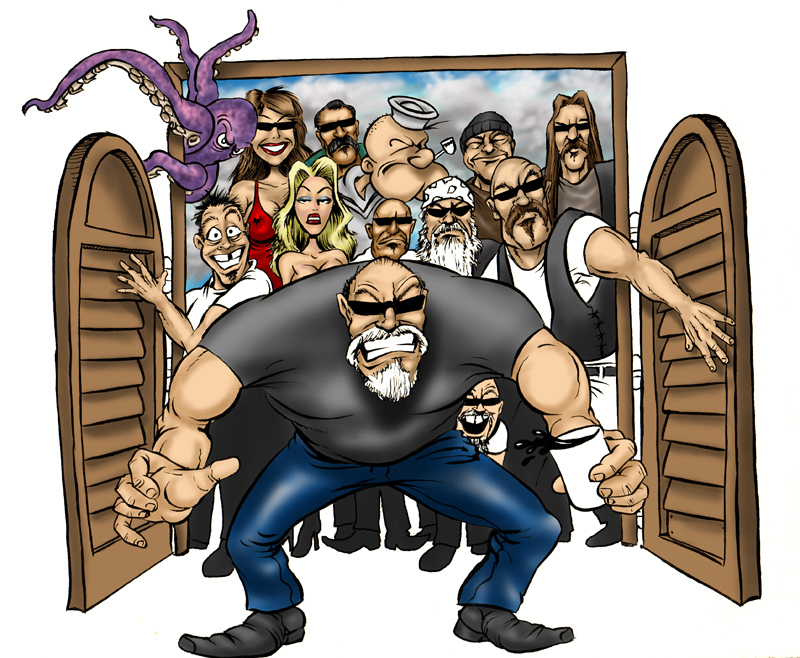 Bikernet.com behind the scenes action
"I read the weekend round up the part about us dying.. Seems I think about it from time to time. I guess when I read Arlen had passed it kinda hit me. The past 20 years have flown by. my Dad would always tell me you only live once so live and I guess that is what I try do. Great article!"
– Mike Pulin
* * * * * * * *
"Received my Bikernet Goodies thanks. Really enjoy reading and looking at all of your site.Very interesting for a guy who grew up in and went to all 12 grades in Shoshoni,Wyoming! Your logo with the 5 Ball reminds me of the ol Lucky 5 Lounge in beautiful downtown Shoshoni. Take care!"
– John Hoffman
* * * * * * * *
Cheers – Keith Ball has ridden through Shoshoni several times on the way to Sturgis. – Wayfarer@bikernet.com
CLICK HERE TO JOIN THE CANTINA – Bandit's Emerald City
We've taken Bikernet.com Entertainment to a new level.
This is a very special area with whole books, broads, and rare antiques. And now you will also receive complete and amazing Jack McIntyre Event Galleries of images. For just about 20 cents a day, you will receive:
Behind-the-scenes custom motorcycle news every Sunday with topless babes.
More than 20 years of antique bike features and motorcycle history.
Bikenet Weekly News
A variety of Features and Tech articles
Bikernet's impressive library and 24 years of archived editorial content
Girls of Bikernet: NEW Extra Spicy GIRLS! Topless Models posing on gorgeous Bikes to tantalize, with stories that will curl your toes. And new girls from: Photography by Jack McIntyre, Peter Linney and Markus Cuff.
The Digital Discovery Area, where we bring you strange shit you'll never find anywhere else.
Bandit's Cantina Soap Opera – About once a month, step into the Cantina and find out who is messing with whom.
Two-wheeled Tales – fiction and non-fiction adventures
Special Reports – cultural curiosities, Reviews and interviews
NEW – Bandit's BikerPics. Photos by the esteemed photographer Jack McIntyre from Events around the USA, with nothing held back. Topless women, Bikes and more women! Jack hits events all over the country and his photography is a blast and lively. It's like you attended the event, only better, because you miss the empty beer cans and see only the prime action.
All this and more for just $24.95 for a year or $39.95 for two years!
Sign up now and receive a special package containing an assortment of Bikernet goodies and bling.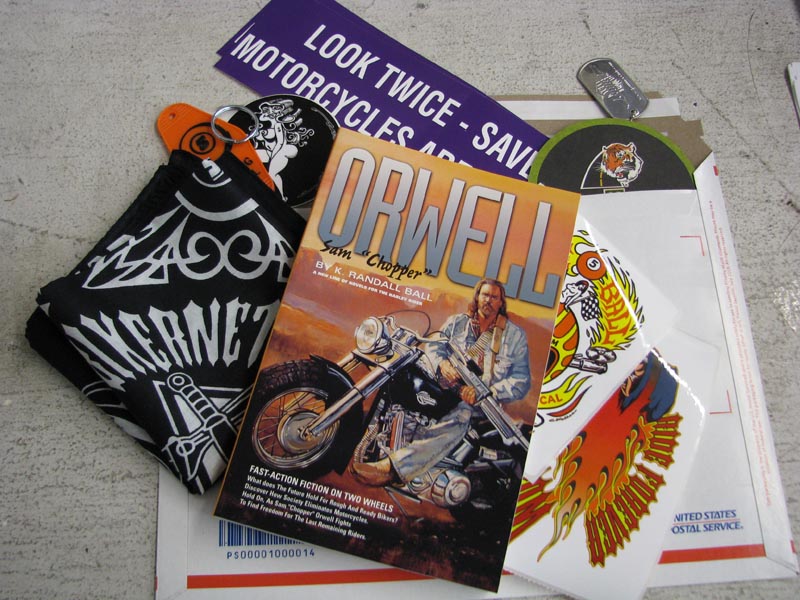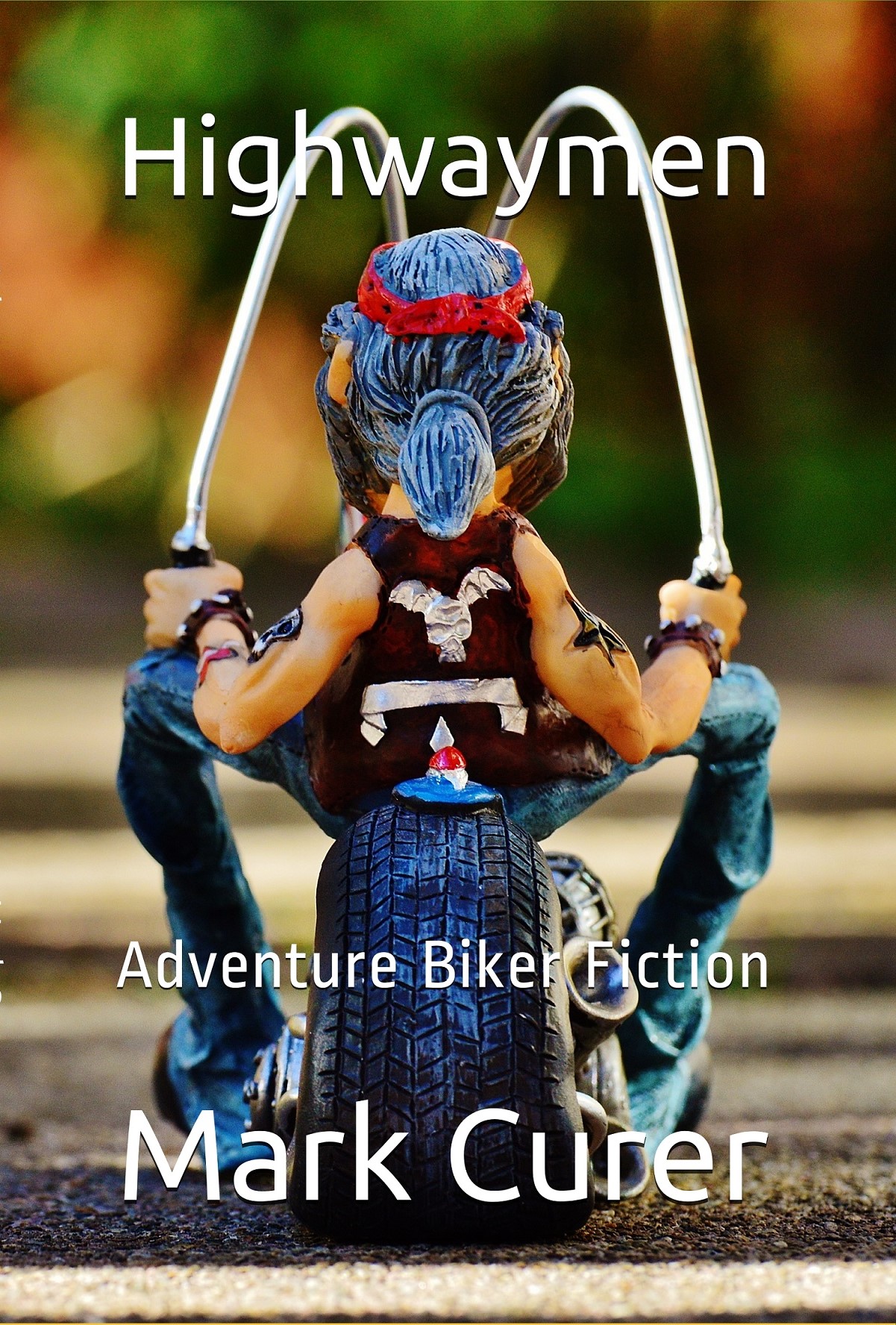 HIGHWAYMEN – Adventure Biker Fiction Book
E-book FREE from 15-March to 19-March on Amazon
Click: https://www.amazon.com/dp/B07PG5BDPD
Paperback for $ 8

Link: https://www.amazon.com/dp/1799285219
The Highwayman's life is such, too many people and too few relationships. These tales from distant roads describe with a pulp flavour the men on the run. They run from the law, from conformity, from daily grind, from love and from themselves. Indulge yourself in a fantastical world of adventure and possibility.
The rider loves nothing but his iron horse, but he is lured into temptations on his journey; can he defeat the demons of his past chasing him. Crime is an inevitable truth of modern society. The urban cowboy rides over obstacles to justice, crushing the evil-doers while saving the damsel in distress.
Mark Curer writes fascinating variables of Biker Fiction, shifting from loner to posse riders and from murder to romance. His style is unique, voice murky and words playful. His protagonists battle small goons to organised crime syndicates. The female characters are daring lady-luck and baring their heart. Change of times, change of roads, change of heart – you will go through all as you revel in the raw tales in this collection of short-stories.