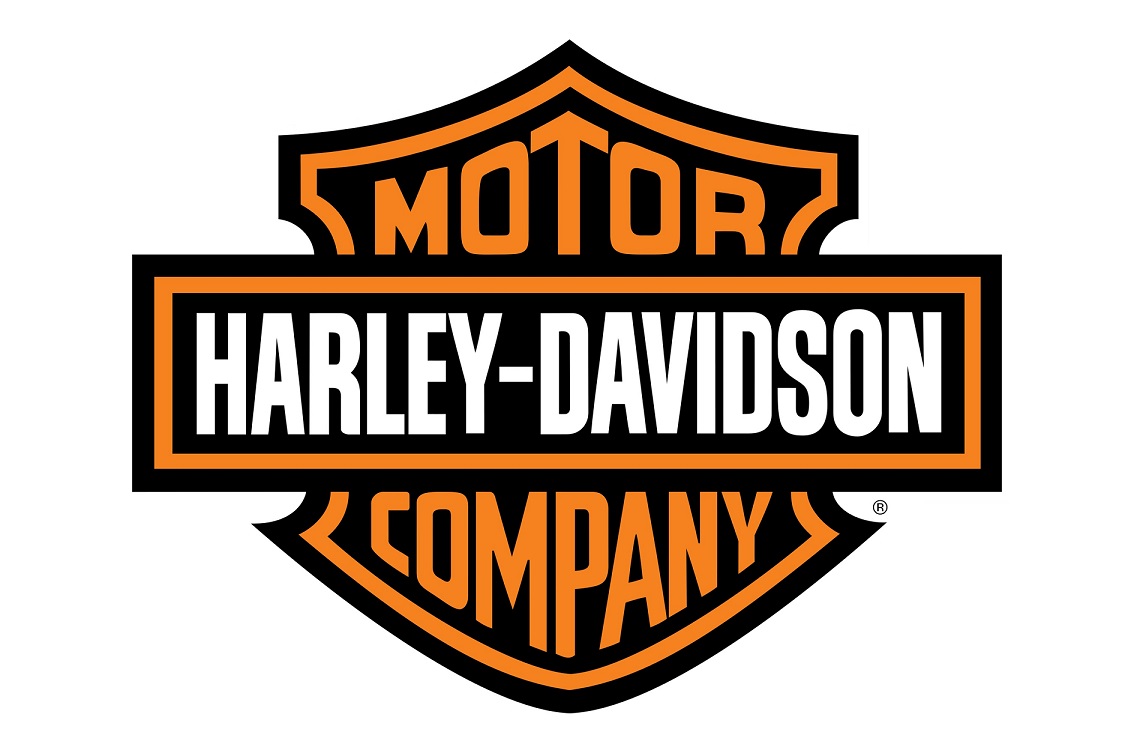 Where else would you want to be on Milwaukee Day?
MILWAUKEE, USA (April 6, 2022) – It's the most wonderful time of the year to celebrate Brew City and the people that make Milwaukee the best city in America. Make sure you find yourself at the crossroads of 6th & Canal for what's sure to be an epic Milwaukee Day celebration in the Menomonee Valley on April 14 (aka 4/14).
Be sure to visit H-DMuseum.com to get reduced rate H-D Museum tickets at $4.14 – only available online – to join the celebration! And then make a day of it with stops at MOTOR® Bar & Restaurant and The Shop, both of which are proud to feature Milwaukee-made gear, food, drink and fun. And don't worry; the H-D Museum™ campus will be open late so you can celebrate until 8 p.m.
But that's not the only party coming to campus in April. Extend your Earth Day celebration and feel good while doing good. Milwaukee Riverkeeper is proudly hosting its 27th Annual Spring River Cleanup on April 23 when nearly 4,000 volunteers join together to pick up trash, get outdoors and help to achieve swimmable, fishable rivers. As a thank you, Rock the Green brings it 11th Annual (FREE) Earth Day Celebration to the H-D Museum grounds.
The zero-waste celebration features: A live concert on the famous pedal-powered stage with indie-folk band, Bendigo Fletcher, and Milwaukee's very own V FUNK; tasty sustainable fare and local beer for purchase from MOTOR, and so much more.
Speaking of MOTOR, the famous Sunday Bloody Mary Bar returns April 3. Finally, on Easter Sunday on April 17, enjoy tasty brunch items like Five-Spice Bacon and Smashed Avocado Toast, Pork Shoulder Breakfast Burrito Bowls, and Huevo Rancheros with Chorizo and Salsa Verde from 10 a.m. – 2 p.m. Make your reservation today for Easter or for the ever-popular BBQ & Blues every Saturday night to guarantee a seat at the table. It's a good thing MOTOR has expanded its hours of operation (Sunday – Wednesday: 11 a.m. – 5 p.m., Thursday – Saturday: 11 a.m. – 8 p.m.) to fit in all the goodies.
PROGRAMMING / EVENTS
Milwaukee Day, April 14, 10 a.m. – 8 p.m.
On April 14 (a.k.a. 414 – Milwaukee's area code), the world celebrates the people, places, businesses, and spirit that make Milwaukee the best city in America. Whether you're a 414 resident for life or just happen to be in town on this most festive day, it's the perfect excuse to do something totally Milwaukee and visit the Harley-Davidson Museum. In celebration, the H-D Museum™ campus is open late until 8 p.m. and admission is only $4.14 (for tickets purchased in advance online). While on campus, visit The Shop for gifts unique to Milwaukee and MOTOR® Bar & Restaurant for plenty of menu items from Milwaukee-area businesses. Purchase specially priced tickets here.
Rock the Green, April 23, noon – 3 p.m.
Join Rock the Green for its 11th Annual (FREE) Earth Day Celebration with Milwaukee Riverkeeper at the Harley-Davidson Museum. The zero-waste Celebration features: A live concert on the famous pedal-powered stage with indie-folk band, Bendigo Fletcher, and Milwaukee's very own V FUNK; tasty sustainable fare and local beer for purchase from MOTOR; remarks from Milwaukee Riverkeeper, Rock the Green, the City of Milwaukee and so much more green fun.
On-site eco-education from local environmental non-profits and orgs: Milwaukee Riverkeeper, Schlitz Audubon Nature Center, The Nature Conservancy in Wisconsin, City of Milwaukee Environmental Collaboration Office, Teens Grow Greens, Sweet Water-Southeastern Wisconsin Watersheds Trust, UWM School of Freshwater Sciences, Reflo Sustainable Water Solutions, Milwaukee Bicycle Collective, Urban Ecology Center, Compost Crusader, Rock the Green and more.
To have a maximum impact of landfill diversion, the event incorporates zero waste production including waste reclamation stations and food served on compostable servingware.
Annual Pass
Looking for interesting things to do and ways to fully enjoy our programs and exhibits? The Harley-Davidson Museum's new Annual Pass offers individual, family and VIP levels to fit your lifestyle. Just some of the perks of the new Annual Pass include: virtual access to the H-D Museum with various Harley history topics covered in our Virtual Gallery Talk series, admission discounts, free admission for children under age 18, merchandise discounts at The Shop, dining discounts at MOTOR® Bar & Restaurant and more. Visit H-D Museum.com for details and other terms and conditions.
Engineering Merit Badge (Saturdays at 11 a.m. and 1:30 p.m.)
All scouts are welcome to come earn their Engineering Merit Badge at the Harley-Davidson Museum! This experience will be launched by our merit badge counselor. Then, scouts will explore the history of Harley-Davidson as well as the engineering of motorcycles as they complete the nine merit badge requirements. Advance registration is required. Program registration closes one week prior to the scheduled program date. Ticket includes: downloadable activity booklet used for the program, partially facilitated program, blue card signed by the facilitator (one blue card per scout registration) and an exclusive H-D Museum™ patch.
Scout Virtual Engineering Merit Badge (Saturdays at 8:30 a.m. and Tuesdays at 6:30 p.m.)
This new 90-minute online program is open to scouts from all over the country. Our program facilitator will guide the troops and explore the role an engineer plays while creating a Harley-Davidson® Motorcycle. Nine requirements for the Engineering Merit Badge will be discussed during this virtual, interactive program. Advance registration is required. Program Fee: $20 per Scout, which includes an activity booklet used during the program and a special H-D® patch upon completion of the program.
MUST-SEE EXHIBITS AND INSTALLATIONS
Keith Brammer (Die Kreuzen) leather jacket (on display now)
Perhaps no other genre of music is so closely associated with the classic black leather jacket than punk rock. Keith Brammer, of Milwaukee's hardcore punk band Die Kreuzen, has graciously lent his well-worn leather to the H-D Museum. The jacket was purchased in New York City in the 1980s and was a constant companion for Brammer throughout his touring days. Check out the Custom Culture gallery to view this piece of Milwaukee music history.
Inspiration and Recovery: Wounded Veteran Climbs the Seven Summits (on display now)
In September 2009, Specialist Benjamin Breckheimer, a Cavalry Scout with the U.S. Army 2nd Stryker Brigade, 2nd Infantry Division, was severely wounded during a tour in Afghanistan. His rehabilitation was difficult as he endured numerous surgeries. During this same time, the Harley-Davidson Museum regularly sent care packages – including H-D Museum™ flags dotted with well wishes – to active-duty military personnel. Breckheimer took to mountaineering during his recovery and over the summer carried the H-D Museum™ flag to the summit of Denali, the highest point in North America. With that peak reached, Breckheimer became the first and only Purple Heart recipient to reach all the Seven Summits, the highest peaks on each of the seven continents. He continues to climb, and he shares his inspiring story to encourage resiliency and support the mental health of veterans and current service members.
Revolution® Max Engine (on display now)
The brand-new Revolution® Max 1250cc engine powers a new generation of Harley-Davidson® motorcycles. See the liquid-cooled, 60-degree V-Twin that delivers for the Pan America™ adventure touring model and the performance cruiser Sportster® S motorcycle. On view in the Museum lobby.
Clubs & Competition (on display now)
In the early part of the 20th century, motorcycle culture was a homegrown phenomenon. It grew out of the passion of riders for their evolving sport. The camaraderie that developed around riding and attending competitive events led to the formation of motorcycle clubs that hosted destination rides, family picnics with motorcycle games and other riding competitions.
The newly reinstalled display case in the Clubs & Competition gallery highlights clothing from club members from primarily the 1930s and 1940s. The clothing selections on view include full dress uniforms, shirts, sweaters, jackets and caps, customized by the owners with their club's name and logo, and pins or patches indicating membership in the American Motorcyclist Association. The H-D Archives collection includes Motorclothes® apparel sold in H-D® product catalogs but also non-H-D produced clothing items that have been proudly customized by riders.
Harley Fox (on display now)
Gail Anderson's 1986 Softail® Custom motorcycle, "Harley Fox," built by her partner Bob Burrows, took top prize at the first Ladies of Harley® (LOH) ride-in show during Daytona Beach Bike Week in 1987. With her custom bike and themed riding gear, Anderson presented a striking image that fit the growing visibility and exciting new options for women riders in the 1980s.
Alfonso Sotomayor's 1957 Model FL (on display now)
The Harley-Davidson Museum is proud to announce its collection has recently grown with the addition of a 1957 Model FL that was ridden by famed Mexican stunt rider and racer Alfonso Sotomayor Canales.
Harley-Davidson's history in Mexico dates back to at least 1913. In the 1920s, the brand was more frequently spotted throughout Mexico City as the motorcycles proved popular with the local traffic police who would also perform stunts with their Harley-Davidson® bikes. After racing from the 1930s into the 1960s, Sotomayor launched his own stunt riding career by performing the famed "Salto de la Muerte" or Jump of Death. Learn more about Sotomayor's feats of derring-do and Harley-Davidson's early entry into Mexico with this new display located in the Custom Culture area.
"Off-Road Harley-Davidson" (on display now)
In the decades before America paved its highways, early riders had to be prepared for all sorts of terrain: sand, clay or dirt – and wandering those makeshift byways were Harley-Davidson® motorcycles. Today, it's called off-road or adventure touring; back then it was just called riding. Since 1903, Harley-Davidson® motorcycles proved their toughness by riding over wooded hills, through stone-choked creek beds and up mountain sides. "Off-Road Harley-Davidson" tells the history of motorcycles designed for rough roads, the people who rode them and the adventures they shared.
"Building a Milwaukee Icon: Harley-Davidson's Juneau Avenue Factory" (on display now)
A recently recovered cache of architectural drawings includes plans for the original Juneau Avenue facility. The pencil drawings, along with archival photographs, demonstrate the whirlwind pace of the company's early growth. While building an international business—going from producing just over 1,000 motorcycles in 1909 to manufacturing 27,000 motorcycles in 1920—the company's Milwaukee factory experienced near-constant expansion. Construction through this relatively brief period created the buildings that today, a century later, are still the proud home of Harley-Davidson.
"Building a Milwaukee Icon" provides a snapshot of Harley-Davidson's formative years and illustrates a chapter of Milwaukee history when the city was known as the "Machine Shop to the World."
Google Arts & Culture, Bring a 1919 Window Display to Life (on display now)
We scoured the Harley-Davidson Archives to identify the colorful pamphlets used to catch the attention of those passing by this dealership window.
THE SHOP
The Shop at the Harley-Davidson Museum is the place to find exclusive apparel, collectibles and accessories inspired by the H-D Archives. Check out new spring items that are arriving daily!
MOTOR® BAR & RESTAURANT
New monthly specials, new expanded hours and the return of the Sunday Bloody Mary bar are all happening at MOTOR in April. So why aren't you here already?
Throughout April, enjoy the Grilled Chicken Parmesan Sandwich (marinated grilled chicken breast, house-made marinara sauce, fresh mozzarella, Parmesan cheese and spinach on toasted ciabatta, $15.95), Braised Short Ribs with Gnocchi (braised beef short rib, sautéed carrots, onions and mushrooms with a red wine-thyme demi-glace and served over fresh potato gnocchi, $20.95) or the decadently delicious Fried Oreos (battered deep-fried Oreo cookies served with vanilla ice cream and chocolate sauce, sprinkled with powdered sugar, $7.95).
Plus, check out the smoking lineup for BBQ & Blues (every Saturday): April 9: Alex Wilson, April 16: David Harmonica Miller & Cadillac Rob Seville, April 23: Mighty Ms. Erica Trio and April 30: The Incorruptibles.
And on Easter Sunday (April 17), leave the cooking to the staff at MOTOR and enjoy brunch from 10 a.m. – 2 p.m. Please note: Brunch pairs well with the return of the Sunday Bloody Mary bar.
Finally, check out MOTOR's blazing hot chili at WMSE's Rockabilly Chili Fundraiser on Sunday, April 10.
And don't forget: MOTOR's famous AYCE Wisconsin Fish Fry and the instant classic North Atlantic Cod Sandwich are available Wednesdays and Fridays throughout Lent, and will continue on Fridays throughout the year.
1903 EVENTS
Did you see the news? The H-D Museum announced plans to reshape its campus. And that includes our special-events spaces. The all-new Garage will be open later this spring, and the team at 1903 Events would love to make your event one for the ages. Contact them now to book for this year (and beyond).
SAVE THE DATES
Inaugural Bike Night, May 5
Free Bike Demos, May 7
About the Harley-Davidson Museum
Discover culture and history through stories and interactive exhibits that celebrate expression, camaraderie, and love for the sport at the Harley-Davidson Museum. A visit to the H-D Museum is an experience that will stay with you for a lifetime. With an unrivaled collection of Harley-Davidson® motorcycles and memorabilia, a 20-acre, park-like campus, and a calendar full of activities, the H-D Museum is one of Milwaukee's top tourist destinations for visitors from around the globe. Make your plans to visit the Harley-Davidson Museum at H-DMuseum.com.