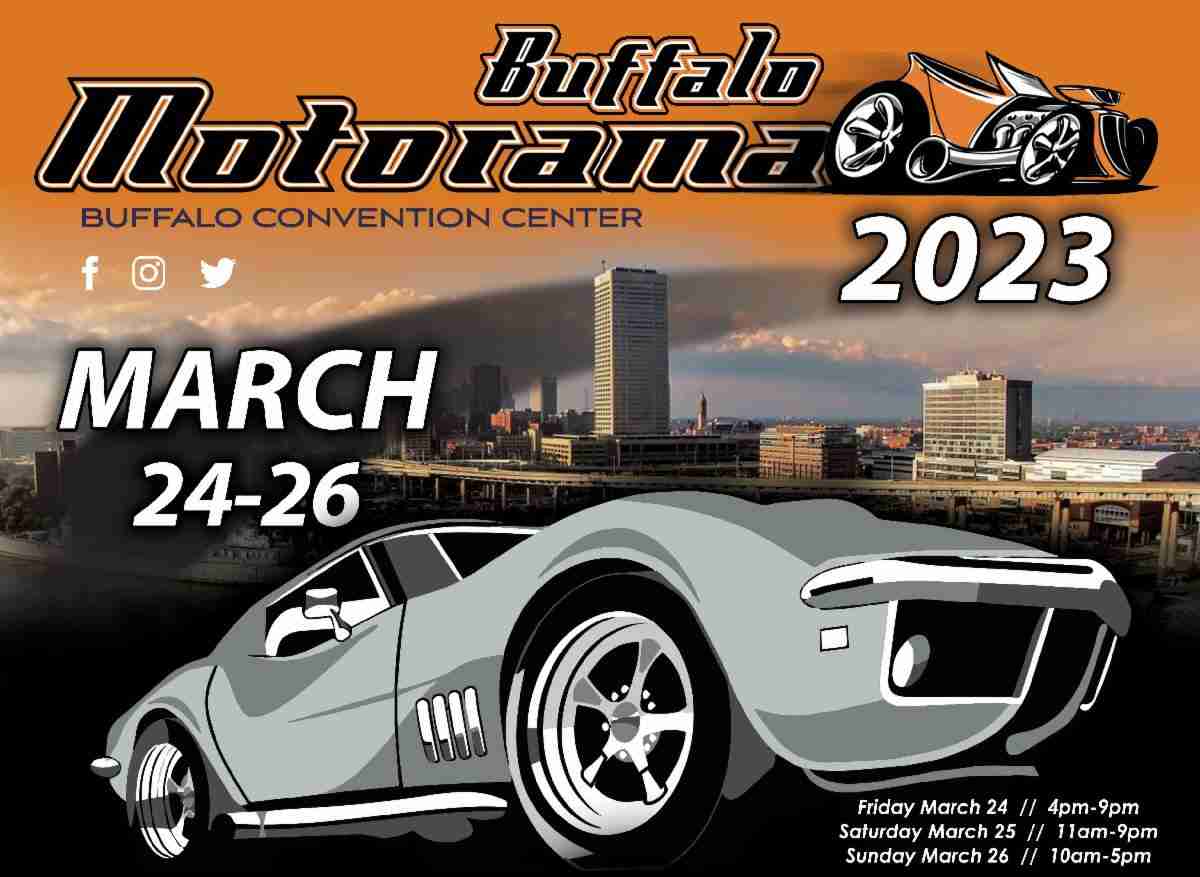 When: MARCH 24-26, 2023
Where: Buffalo Convention Center
What: The Largest Indoor Custom Car and Motorcycle Show this side of New York
Recently added!
Martin Biron (Saturday March 25 1:00pm – 2:30pm)
Rob Ray (Sunday March 26 12:00pm – 1:30pm)
Rick Jeanneret (Sunday March 26 12:00pm – 1:30pm)
The Buffalo Motorama – This Weekend!
Friday March 24 / Saturday March 25 / Sunday March 26, 2023
On March 24-26, 2023 the Buffalo Convention Center in Buffalo New York will host the Buffalo Motorama, the largest indoor custom car and motorcycle show this side of New York. 2023 marks our 11th year showcasing some of the best vehicles, vendors, and something for the entire family to enjoy.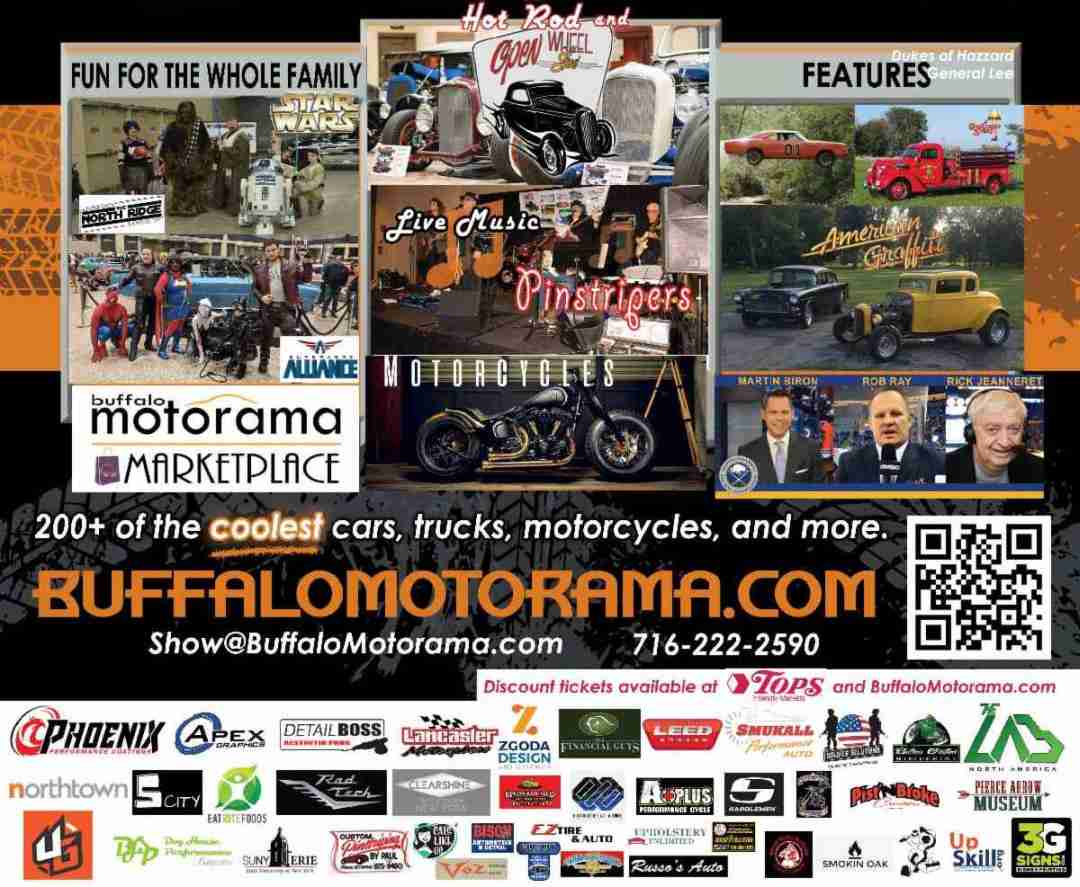 For up-to-date information on the show, features, and more, visit our website www.BuffaloMotorama.com
Like our Facebook page to be eligible for prizes and contests www.facebook.com/buffalomotorama
Contact us at show@buffalomotorama.com or 716-222-2590 for more information
Purchase your presale Discount Tickets now! FREE Event Poster with ticket presale purchase
Purchase your 2023 Buffalo Motorama pre-sale tickets online and get a FREE Limited Edition Buffalo Motorama event poster with each ticket purchase.
Purchase Buffalo Motorama Merch. Limited quantities of shirts available. Shirts, hoodies, hats, and more available.
* * * * * * * * * * * *