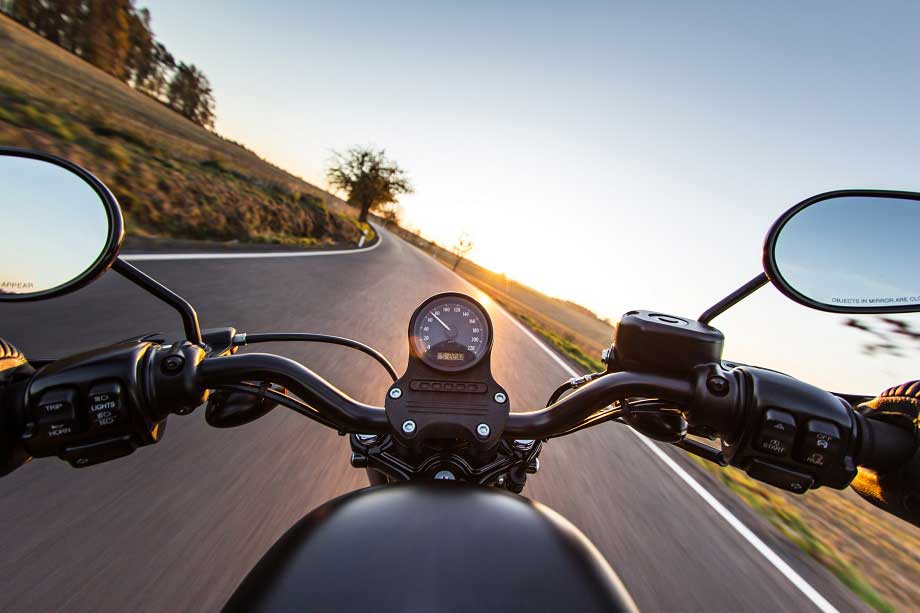 by Karen DeMasters from https://www.fa-mag.com
Financial advisor Rachel Sloan uses her cross-country trips on her BMW motorcycle—one of them alone—to help her live in the moment. She then tries to transfer that spark to her clients.
Sloan, who spent a decade working on Wall Street, has changed her life more than once to get as much fulfillment out of her circumstances as possible. She wants her clients to plan for the future, but also not miss the joy of the present.
"Sometimes we get sparks in our lives," Sloan said in a recent interview. "I was talking to a friend on day who said she had wanted to try hot yoga for six years but had not done it. That made me look at my life to see what I wanted to do that I hadn't done, and it was learn to ride a motorcycle."
That initial inspiration led Sloan to ride across the United States, from her home in Glens Falls, N.Y., twice, once to the West Coast and once to the Midwest.
"I always wanted a BMW and within a few days of making that decision, I was at the dealer and bought a motorcycle," Sloan remembers. "I had them deliver the motorcycle to my house because I did not feel comfortable taking it for a test drive. I learned to ride and a whole new world of people and places opened up to me."
She joined the BMW Riders Association and learned the group was holding a rally in Portland, Ore. "I thought that would be perfect. That was in 2013. A 70-year-old friend joined me," she said. Sloan and her friend rode across the United States, camping along the way. She took 30 days off from work for the trip and wrote about her experience in a series of stories for her local weekly newspaper and for a blog. "People in town felt like they traveled with me and when I got back, they felt they knew me."
It was not the first time she had made a drastic change in her life. After graduating from college, she moved to New Mexico from New York and sold life insurance. "But I decided I was really a New York City person and returned to the East Coast." She spent a decade on Wall Street at Bankers Trust, Morgan Stanley and Chase Manhattan Bank, which is now JPMorgan Chase. Then the slower pace of life in Upstate New York began to pull her and she moved to the area in the early 2000s and worked for Merrill Lynch, But large firms had lost their appeal and in 2009 she started the sole-proprietorship firm, Sloan Advisory Group in Glens Falls, so she could work with individuals.
"While I was working for large firms, friends and acquaintances would ask me questions about their finances and I realized there is a lot of bad advice out there. I thought I could help," she said. "I love connecting with people and hearing about their lives. Relationships are everything in life. Between riding cross country and through my work I have met some wonderful people who are living joyously."
Sloan Advisory Group, which has $35 million in AUM and 40 clients, serves young professionals and couples, clients approaching retirement and widows and widowers.
"My clients, many of whom have been with me a long time, are pretty awesome people," she said.