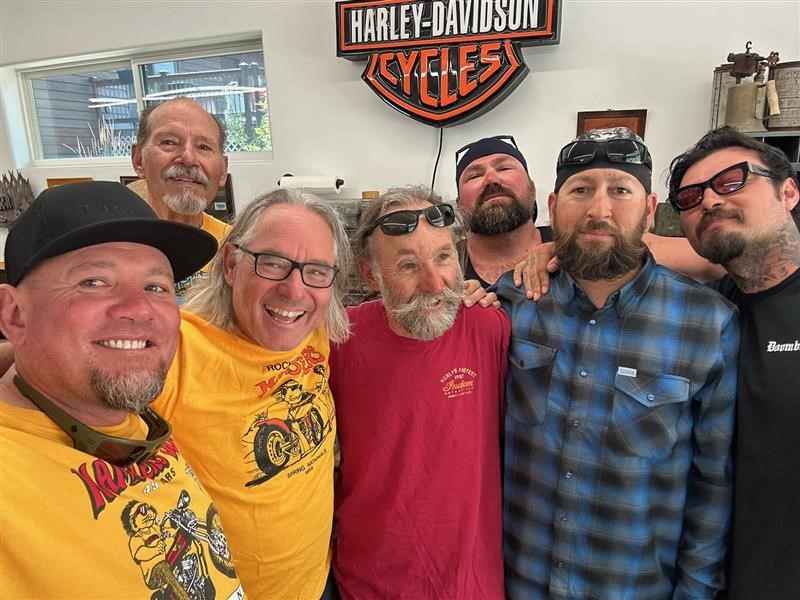 Hey,
It's been an interesting week, with the debates, the political interviews and the cancellation of the BMST event in Bonneville. We were so ready to go to salt flats. Luke was excited to see the chute deploy properly.
The bros came over after the Hall of Fame breakfast to check the action, including Nick Trask. We discussed installing a Turbo on the Torpedo for the fast round. He mentioned wanting to become a Bikernet Sponsor. You'll see more of him around here.
Stay informed and free, goddammit!
–Bandit
* * * * * * * * * * * *