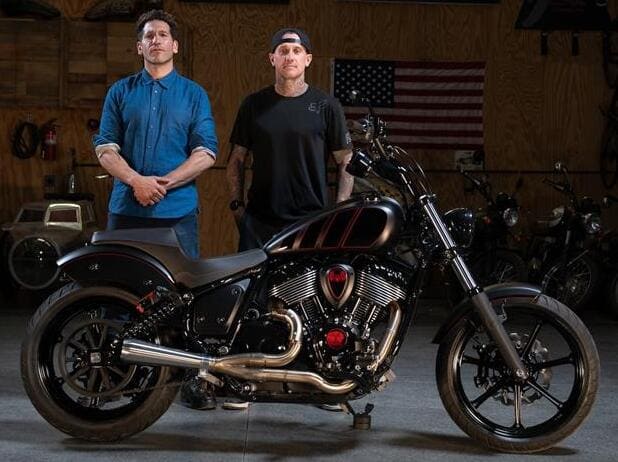 feature article by Hannah
Hart customized a 2022 Indian Chief Dark Horse for The Walking Dead and The Punisher star, Jon Bernthal.
Hart channeled his high-performance, motocross background in the style and design of the bike, with classic, clean lines and sporty, performance features.
Hart is one of the most recognized names in all of freestyle Motocross. His father bought him his first motocross bike when he was only four years old in hopes of spending some quality time with his son.
However, what had originally started as a father and son pastime quickly turned into Carey's passion. By the time he entered his first local race as an amateur, he was hooked and by high school graduation, he was a professional Motocross rider, racing AMA Supercross circuit.