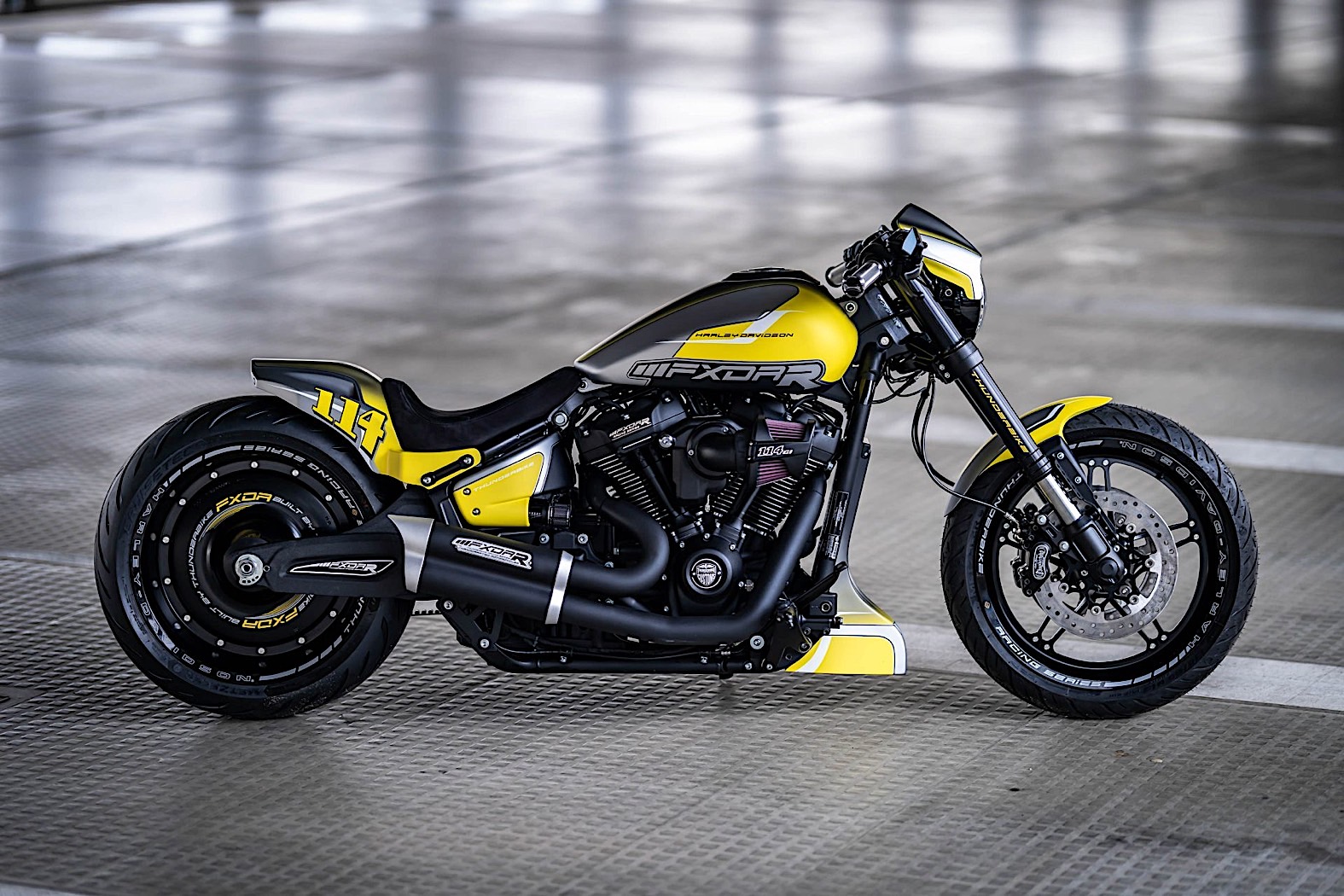 by Daniel Patrascu from https://www.autoevolution.com
There is no doubt Harley-Davidson is one of the biggest names in the motorcycle industry, but that doesn't stop a lot of fans from thinking the Milwaukee-based company could do much more that it currently does.
Over the past two years, troubled Harley announced plans to massively overhaul its portfolio by launching a number of new, exciting motorcycles, all with the goal of increasing its customer pool to unprecedented levels.
That sounds great, but when our eyes fall upon custom Harley builds, we can't help but wonder why the bike maker's creations aren't as visually exciting as some of these the third-party modified machines.
Case in point the FXDR we have in the gallery above. Named Invader, it is the brainchild of a Germany-based Harley custom shop by the name of Thunderbike.
As with all the other Thunderbike builds we've talked about over the past few days, this one too sports a lot of modifications, mostly limited to the bike's body and ranging from grips to upholstery and fenders. But it is the paint job perhaps that catches the eye the most.
Done by a group called Kruse Design, the paint job blends the frosted neon yellow on some parts of the bike with black appointments here and there and the racing decor on the wheels.
The Invader is actually based on another custom build made by the Germans, one called Roar. Aside for the obvious change in colors, changes compared to the Roar are the new rear wheel and a modified swingwarm that can now accommodate a pulley brake.
There are no modifications made to the FXDR's engine – the Invader is thus powered by the stock Milwaukee-Eight 114 V-Twin engine.
Thunderbike is a German custom shop that started life in the 1980s as a repair shop for Japanese bikes. They then moved to customize Harleys and to build their own frames for other projects.