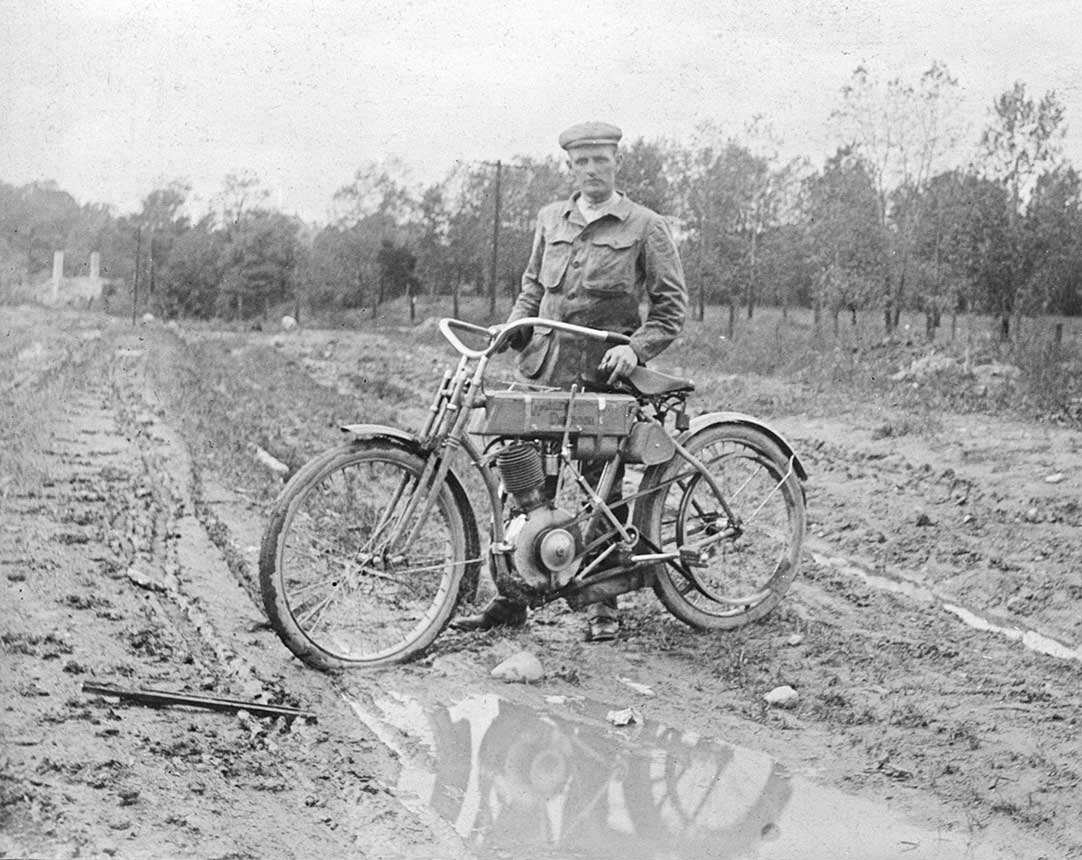 The campus is now rolling seven days a week. Plus learn how you can get your ticket for a night with Milwaukee's leading ambassador, John McGivern, for a screening of "Main Streets with John McGivern."
MILWAUKEE, USA (March 3, 2023) – With the calendar turning to March, there's even more opportunities to immerse yourself in the legendary history found within the walls of the Harley-Davidson Museum as the campus is once again open seven days a week.
Check out the new specials cooking at MOTOR® Bar & Restaurant or hop into the Harley-Davidson® Shop and get set for summer's biggest party as Harley-Davidson® 120th Anniversary Collection items are arriving daily. Hats, T-shirts, hoodies and more – some found only at the H-D® Shop – are going to be hot sellers as we countdown to July!
Speaking of the Harley-Davidson Homecoming™ festivities, tickets are now on sale for two special opportunities to bring home more memories during the Homecoming weekend. First up, a morning with a man who bleeds black and orange. Coffee & Conversation with Bill Davidson will give guests the opportunity to hear directly from the man whose name appears on the gas tanks of your favorite motorcycles. Reserve your spot now for an early morning event featuring coffee, pastries and conversation with Bill Davidson, the H-D Museum Vice President and great-grandson of a company founder (and the nicest guy you'll ever meet!). The event takes place in the newly renovated Experience Gallery and concludes with a staff-guided tour, including a visit to the Motorcycle Vault. Offered on Friday and Saturday, July 14 and 15 from 8 – 10:15 a.m.
If you're shy on time, the "Homecoming Tour" is right up your alley. This one-hour tour is led by a knowledgeable H-D Museum staff member who will share stories about the Motor Company's founding in 1903 and the many accolades H-D has earned over its 120-year history. This tour includes a visit to the vaunted Motorcycle Vault, giving it a distinctively "behind the scenes" flavor. These are limited-capacity experiences and reservations are required. Book one (or both) today!
But before we get too deep into the summer fun, there's loads to see and do at the crossroads of 6th & Canal. Mark your calendars for March 28 when the H-D Museum welcomes John McGivern to campus for a screening of "John McGivern's Main Streets." Be among the first to see this episode that focuses on the backbone of MKE, the Menomonee Valley. Seating is limited, so reserve your (free) ticket now.
As mentioned, the H-D Museum™ campus is now open seven days a week. Our hours of operation are as follows: H-D Museum: Daily 10 a.m. – 5 p.m. MOTOR® Bar & Restaurant: Sunday through Wednesday, 11 a.m. – 8 p.m. and Thursday through Saturday, 11 a.m. – 9 p.m. Harley-Davidson® Shop & Factory Shop: Daily 10:30 a.m. – 5:30 p.m.
PROGRAMMING / EVENTS
John McGivern's Main Streets – Menomonee Valley Premiere, March 28, 6 – 8:15 p.m.
Be among the first to view the Menomonee Valley episode of "John McGivern's Main Streets"! Join John McGivern as he explores this thriving district in the heart of the city. Milwaukee's Menomonee River Valley features some of the most popular entertainment destinations in Wisconsin with the Harley-Davidson Museum, Potawatomi Casino Hotel and American Family Field, home of the Milwaukee Brewers. But there is also plenty of great food and drink, shopping, art, and outdoor fun for John to explore. In addition, John and his new co-host, Emmy Fink, will go behind the scenes to see what delicious goods are made only in the Valley!
Not only will you be among the first to see the Menomonee Valley episode, you'll also get to see special scenes from extra footage created for this event! The evening will end with door prizes including an array of surprises from local businesses and Main Streets gear. You will also have the opportunity for a meet and greet with the star of the show as well as the show's producers! This show is produced by Plum Media, an award-winning video production and editing company, located right here in the Valley.
Registration is required and limited to the first 250 people, but tickets can be had at no cost.
Doors open at 6 p.m. in Rumble (above MOTOR® Bar & Restaurant) with a cash bar available but come early and visit the H-D Museum, H-D® Shop and grab dinner at MOTOR® Bar & Restaurant! The screening will begin at 7 p.m. This event is co-hosted by the Harley-Davidson Museum and Menomonee Valley Partners.
Annual Pass
Need spring break ideas? Looking for interesting things to do and ways to fully enjoy our programs and exhibits? The Harley-Davidson Museum's Annual Pass offers individual, family and VIP levels to fit your lifestyle. Just some of the perks of the new Annual Pass include: virtual access to the H-D Museum with various Harley history topics covered in our Virtual Gallery Talk series, admission discounts, free admission for children under age 18, merchandise discounts at The Shop, dining discounts at MOTOR® Bar & Restaurant and more. Visit H-D Museum.com for details and other terms and conditions.
Guided Tours
The H-D Museum's guided-tour portfolio has been updated with new experiences and content. Choose from the Spotlight Tour, the Beyond the Gate Tour or the VIP Tour. Spotlight Tours are available on Fridays, Saturdays and Sundays. Spanish Spotlight Tours are available most weekends. Guests are invited to check out the calendar when planning their visit to sign-up in advance for an unforgettable guided experience. To book a private group tour, please call 414-287-2799 or email for more information. Reservations and prepayment required at least 2-weeks prior to tour date. Please note: Tour fee does not include General Admission.
Engineering Merit Badge (Saturdays at 10:15 a.m. and 2 p.m.)
All scouts are welcome to come earn their Engineering Merit Badge at the Harley-Davidson Museum! This experience will be launched by our merit badge counselor. Then, scouts will explore the history of Harley-Davidson as well as the engineering of motorcycles as they complete the nine merit badge requirements. Advance registration is required. Program registration closes one week prior to the scheduled program date. Ticket includes: downloadable activity booklet used for the program, welcome and orientation by program facilitator, blue card signed by the facilitator (one blue card per scout registration) and an exclusive H-D Museum™ patch.
Scout Virtual Engineering Merit Badge (Saturdays at 8:30 a.m. and Tuesdays at 6:30 p.m.)
This new 90-minute online program is open to scouts from all over the country. Our program facilitator will guide the troops and explore the role an engineer plays while creating a Harley-Davidson® Motorcycle. Nine requirements for the Engineering Merit Badge will be discussed during this virtual, interactive program. Advance registration is required. Program Fee: $20 per Scout, which includes an activity booklet used during the program and a special H-D® patch upon completion of the program.
ROLL INTO MILWAUKEE WITH YOUR BANDIT's BEDROLL AND GET TO THE MUSEUM QUICK —
Biker Gear Built by Bikers for Bikers : The 5-Ball Racing Shop at https://5-ballgarage.com/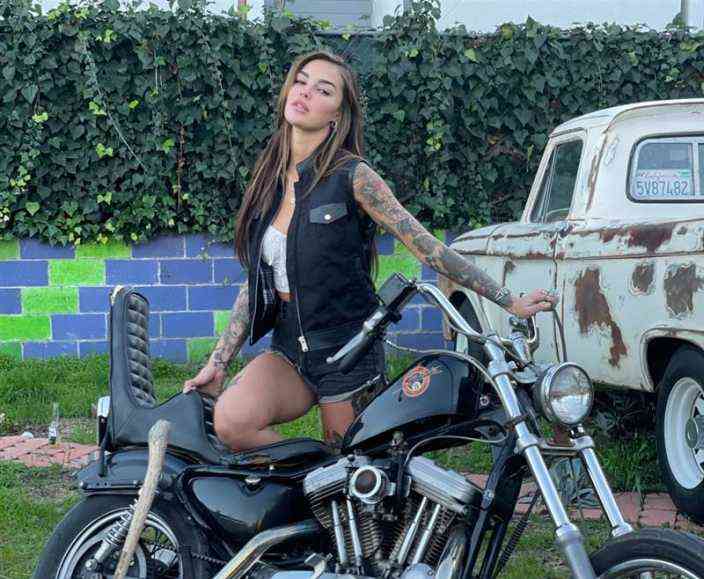 MUST-SEE EXHIBITS AND INSTALLATIONS
"My Papi Has a Motorcycle" / "Mi Papi Tiene una Moto" (on display now)
From award-winning children and YA author Isabel Quintero and illustrator Zeke Peña comes the Harley-Davidson Museum's first-ever bilingual exhibit, "My Papi has a Motorcycle" / "Mi papi tiene una moto." Based on the beloved children's book of the same name, "My Papi has a Motorcycle" shares a story of family bonds strengthened by the simple act of taking a joy ride on a two-wheeled machine. With brilliant, colorful art from Peña paired with heart-warming stories from Southern Californian riding families, "My Papi has a Motorcycle" will draw smiles from kids of all ages. It's an exhibit that focuses not only on where you can take a motorcycle, but where a two-up motorcycle ride with a loved one can take you.
Experience Gallery (on display now)
With inspiring stories from riders who have turned their dream of learning to ride into reality, a look at the epic journeys you can only experience behind the bars of a Harley-Davidson® motorcycle, plus the chance to throw a leg over a new Harley-Davidson #FreedomMachine, the reinstalled and all-new Experience Gallery shows the world how United We Ride!
Google Arts & Culture: Take a Trip through Time (on display now)
Lillian Hauerwas began riding in 1911 when she was 19 years old. In 1914, she and a friend took a sidecar rig on a week-long trip. Check out a photo album from their ride and find out more about this early advocate for women motorcyclists on the Museum's Google Arts & Culture site.
Motorsports Hall of Fame of America (on display now)
The four founders of Harley-Davidson were recently inducted into the Motorsports Hall of Fame of America. Learn more about this prestigious honor now on view in the H-D Museum.
Linda "Jo" Giovannoni (on display now)
This year the world of motorcycling lost a prominent voice, Linda "Jo" Giovannoni. As a co-founder of Harley Women magazine, she shared her love of the sport through articles in newspapers and magazines, and in national television interviews and documentaries. Learn about how Giovannoni inspired riders for over 40 years.
Revolution® Max Engine (on display now)
The brand-new Revolution® Max 1250cc engine powers a new generation of Harley-Davidson® motorcycles. See the liquid-cooled, 60-degree V-Twin that delivers for the Pan America® adventure touring model and the performance cruiser Sportster® S motorcycle. On view in the Museum lobby.
Clubs & Competition (on display now)
In the early part of the 20th century, motorcycle culture was a homegrown phenomenon. It grew out of the passion of riders for their evolving sport. The camaraderie that developed around riding and attending competitive events led to the formation of motorcycle clubs that hosted destination rides, family picnics with motorcycle games and other riding competitions.
The newly reinstalled display case in the Clubs & Competition gallery highlights clothing from club members from primarily the 1930s and 1940s. The clothing selections on view include full dress uniforms, shirts, sweaters, jackets and caps, customized by the owners with their club's name and logo, and pins or patches indicating membership in the American Motorcyclist Association. The H-D Archives collection includes Motorclothes® apparel sold in H-D® product catalogs but also non-H-D produced clothing items that have been proudly customized by riders.
"Off-Road Harley-Davidson" (on display now)
In the decades before America paved its highways, early riders had to be prepared for all sorts of terrain: sand, clay or dirt – and wandering those makeshift byways were Harley-Davidson® motorcycles. Today, it's called off-road or adventure touring; back then it was just called riding. Since 1903, Harley-Davidson® motorcycles proved their toughness by riding over wooded hills, through stone-choked creek beds and up mountain sides. "Off-Road Harley-Davidson" tells the history of motorcycles designed for rough roads, the people who rode them and the adventures they shared.
The Harley-Davidson® Shop + Factory Shop
Keep your eyes peeled for new Harley-Davidson 120th Anniversary Collection items. New gear is arriving daily. Get ready for this summer's Homecoming Festival in style. Both shops are now open seven days a week from 10:30 a.m. – 5:30 p.m.
MOTOR® BAR & RESTAURANT
MOTOR is ushering in March with extended hours, daily specials and our monthly menu specials, including a nod to St. Patrick's Day with Chef Sione's take on the classic Rueben sandwich. The days are getting longer, and we are looking forward to re-opening on Tuesdays and Wednesdays and will be offering dinner every night of the week. New hours start on Wednesday, March 1 and MOTOR is open from 11 a.m. – 8 p.m., Sunday through Wednesday and 11 a.m. – 9 p.m. Thursday through Saturday.
If you observe Lent or just love the Friday fish fry tradition, don't miss out on our delicious All-You-Can-Eat Fish Fry served every Friday all day long. MOTOR offers both an entrée option and a North Atlantic cod sandwich. Guests can enjoy receiving $2 off your check for Fish Fry Fridays through Lent (Friday, April 7) for diners enjoying the fry from 7 – 9 p.m. Just mention this to your server and enjoy the offer!
March Specials (while supplies last):
APPETIZER OF THE MONTH: CRISPY BRUSSELS SPROUTS ($9.95)
Sprouts, bacon, Parmesan cheese, dried apricot with dynamite sauce.
ENTRÉE OF THE MONTH: DEEP FRIED SPARE RIBS ($15.95)
Marinated ribs, breaded and fried with a side of jicama slaw, French fries, and a side of BBQ sauce.
SANDWICH OF THE MONTH: RUEBEN SANDWICH ($14.95)
Smoked corned beef, Swiss cheese, topped with onion strings, jicama slaw, and 1000 island dressing on toasted rye.
DESSERT OF THE MONTH: APPLE PIE À LA MODE ($8.95)
Homemade apple pie served with vanilla ice cream.
Plus, save the date for our first Easter Egg Hunt and Brunch at MOTOR on Sunday, April 9! Reservations will be available in early March.
 * * * * * * * * * * * * * * * * * * * * * * * *
Share your pic wearing your favorite 5-Ball apparel and leathers https://5-ballgarage.com/