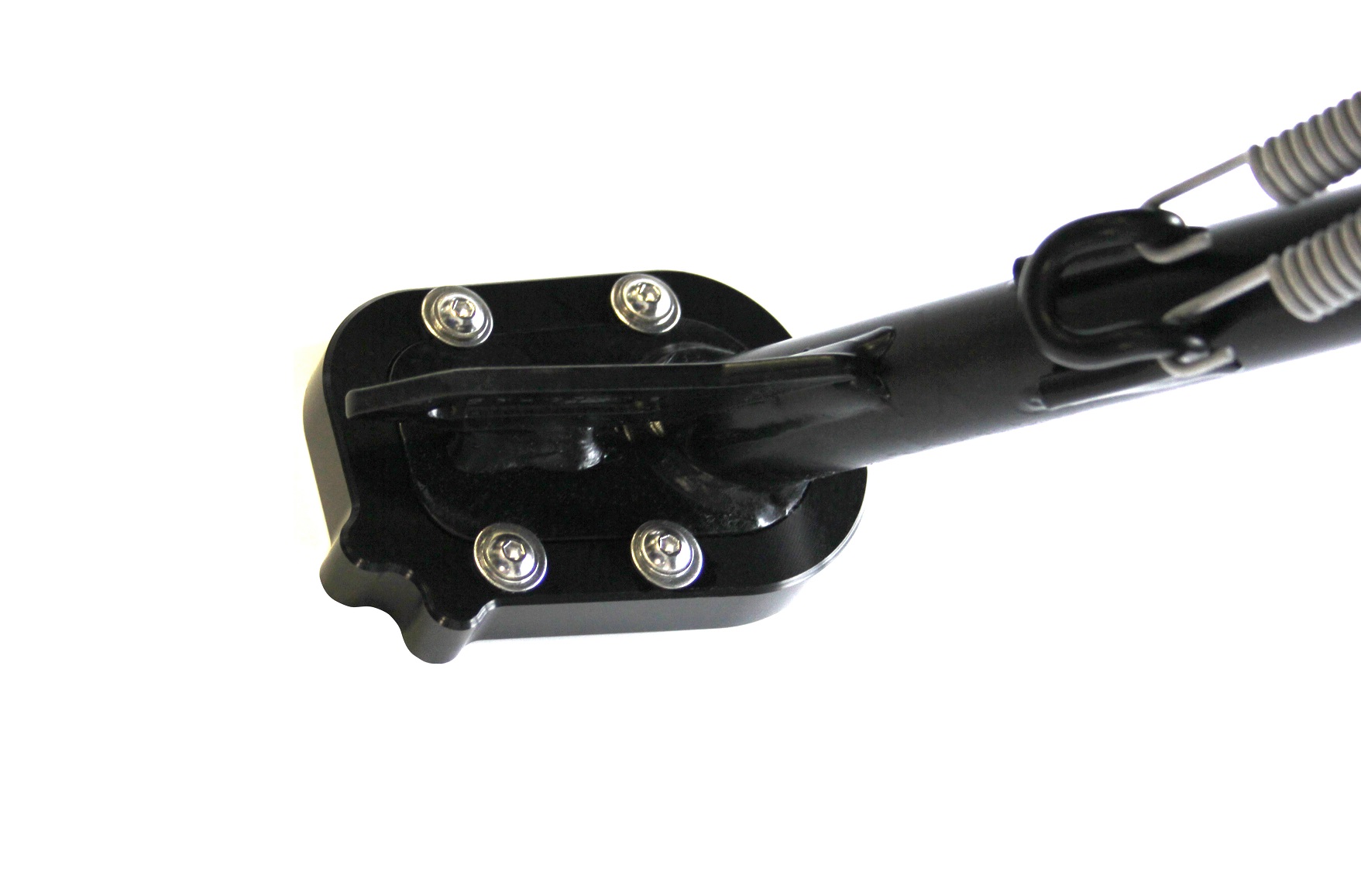 Side stand foot enlargement for BMW F900R & F900XR
Feel safer parking your bike on dirt or asphalt with a side stand foot enlargement. More than 100% bigger contact area. Made of high quality aluminium. Black anodized. Easy to install.
Side stand foot enlargement for BMW F900R & F900XR
26,70 Euro up (incl. VAT) plus shipping
(press release and printable pictures)
http://www.mhornig.com/Company.html?newsid=428
Lithium battery and battery charger for BMW motorcycles
Due to its high output power due to the low internal resistance, this lithium battery starts motorcycles quickly. In addition, it is characterized by a low self-discharge. The height of the battery can be varied.
The automatic charger is a microprocessor-controlled, intelligent battery charging and diagnostic tester for 12V lead-acid batteries (Gel, EXIDE, AGM, Hawker, Microflies and acid) which can also handle CAN-BUS systems. After switchover, it can also be used to charge modern lithium batteries. It works with characteristic controlled charging technology and allows for optimal charging and battery maintenance. All the connection accessories are included.
Lithium battery for BMW motorcycles
94,90 Euro up (incl. VAT) plus shipping
Automatic battery charger for BMW motorcycles
79,95 Euro up (incl. VAT) plus shipping
(press release and printable pictures)
http://www.mhornig.com/Company.html?newsid=427
ALSO of interest
Stainless steel crash bars for BMW R1250 models
http://www.mhornig.com/Company.html?newsid=426
New BMW motorcycle accessory catalogue 2020 by Hornig – ready for shipping!
http://www.mhornig.com/Company.html?newsid=425
ZTechnik Windscreen for BMW R1250R
http://www.mhornig.com/Company.html?newsid=423
Windshield R-Racer for BMW S1000RR (2019- )
http://www.mhornig.com/Company.html?newsid=422
Motorcycle Accessory Hornig GmbH
Gewerbepark Chammünster Nord C 5
D93413 Cham
Germany