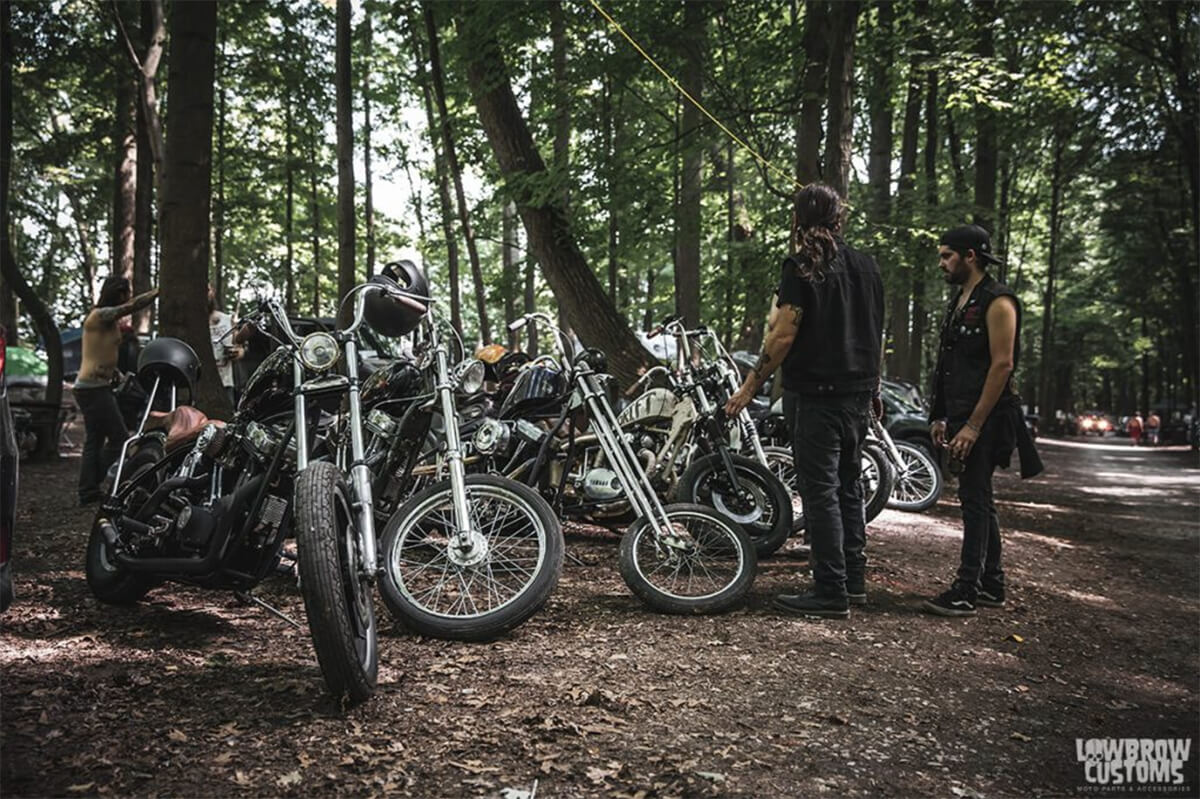 It's almost that time again!
The Lowbrow Getdown is in it's 11th year… but we don't remember all of them. This year the Getdown is Friday, June 28th through Sunday, June 30th, 2019. Get all the info right here, and be sure to check out the article above or the video below to see exactly why you best get your trip planned and meet us in Ohio!
No organized bike show, no vendor booths. Just ride out, camp, swim and get wild. Each year we have anywhere from 500-1000 motorcycle enthusiasts from all over the USA and Canada join us for the most fun you can have. See you there!
Adventure Awaits
The people below are using motorcycles in the proper fashion: excitement, adventure and passion. Get out of the house, out of your comfort zone, tag @lowbrowcustoms and hashtag #lowbrowcustoms, #lowbrowlife, #lowbroworder or #rideeverywhere for a chance to see your post highlighted here.