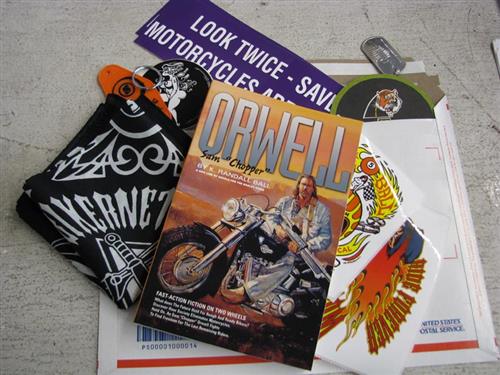 Trying to Find the Way
I've made progress on the Salt Torpedo. I also reached out to Kendal Trailers regarding a trailer for this puppy. I want to start on another Cantina Episode.
I rode tested the new leather Bandit's Dayroll and it worked like a champ to hold the shit and my tools.
Here's the signed book and the bling you receive as a two-year member of the Cantina. Subscribe Today.