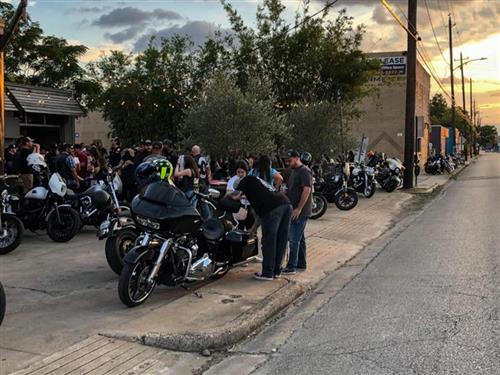 One Year Anniversary and on the Run Again!
So, I made my first Bike Night in 15 years? Yeah, I've covered some events since then, but the bike nights went by wayside, when I moved back to Houston to work at the St James. Figured it was okay to trade motorcycles for scantly glad ladies!
The evening festivities were to celebrate the one-year gathering of the HTX Dyna Crews Bike Night beginnings. It is sponsored in part by Liberty Station Bar on Washington Avenue & Mancuso North/American Speed.
CLICK HERE TO READ THIS EVENT COVERAGE ON BIKERNET
Join the Cantina – Subscribe Today