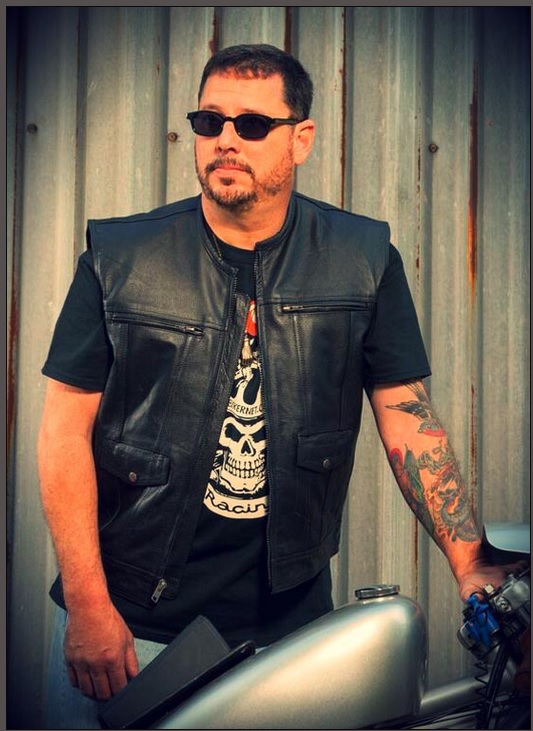 Special Ops vest
$179.70 – $191.67
5-Ball Leathers Biker Leather Vest
This is the bells and whistles 5-Ball Racing vest. It has six pockets on
the outside, two gun pockets and our exclusive document or media pocket
inside.
Our (13) pocket Special Ops Racing Vest is the shit for stealing race
secrets and riding in the cold to Bonneville to support the 5-Ball Racing
Team.
Designed for the road with heavy duty gun metal grey zipper front, bound
leather neck trim and strong double needle seam construction. The two
conceal and carry pockets will stow your valuables cameras, phones,
weapons, and racing notes.
EXTERIOR FEATURES:
2 chest Pockets (zip closure)
2 Zip waist pockets
2 waist flap pockets (snap closure) & side snap adjustment.
Side Snap adjustments
INTERIOR FEATURES:
2 Gun pockets with quick snap
Storm Flap
2 Zip pockets
2 easy-access coin pockets
100% cotton black/white plaid lining.
1 Media Pocket
We created a line of 5-Ball jackets, vests and JAK Shirts for tough environments with industrial-strength construction. Whether you are heading to Sturgis or cross town in a rainstorm, our 5-Ball leather, especially our biker leather vest, delivers comfort, security and good looks.