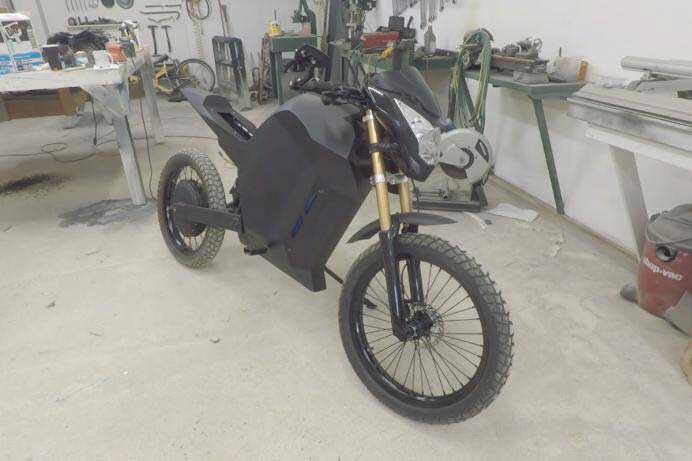 from https://www.financialexpress.com
How to build your own 150 km/h electric motorcycle: DIY instructions for $ 10
There's also a list of tools and parts you'll need, including a 72V motor and a GSX-R750 front end. Plus a 32-minute YouTube video for a bit of handholding while you go through the process.
DIY videos work really well on social media, don't they? Especially since a lot of people have been home for over a year now due to the still ongoing pandemic. So, how about building an electric motorcycle? Right, bring out your welding tools and get to work. Too far? We thought so. But this video and CAD files could be a great help if you are working on an engineering project in college or even setting up an EV startup, that seems to be quite hip in the automotive industry these days.
There have been several books on 'how to build a motorcycle' which are not just guides to actually building a bike but also a good read if you're nerdy about these things. And until recently, you could buy plans for building everything from the frame to engine design.
Now though, technology has raced ahead with computer-aided design. And the good folk at Renewable Systems Technology are offering plans or rather CAD files for $10 for building an electric motorcycle that can do 150 km/h. The website adds that the build should cost around $5,000.
There's also the 32-minute YouTube video above detailing the process and of course, there's a long list of parts and tools you'll need. The build in the video uses a 72V motor and a GSX-R750 front end.
We don't have any mechanical engineers on our team so we can't vouch for if the instructions will hand you a multi-million dollar idea or a recipe for disaster but surely there's a lot to learn.

From the Website: https://renewablesystemstechnology.com/electric-motorcycle.html

This bike is equivalent to a 100-150cc gas powered bike with a top speed of 75 mph (120 km/h) @ 72V and a range of 60 miles (100 km).
The plans are now available for download. As mentioned previously, there is no step by step build guide for this build, just a .pdf with dimensional drawings and the 3D Sketchup CAD. It's not really a project for beginners, and I don't think experienced builders need me to explain step by step how to work the materials, so I kept it simple this time. But I did set up scenes in the CAD with dimensions for all of the components, so it would be worth while to get Sketchup (or use the free web version) and refer to the CAD for a better look at the details and dimensions vs the .pdf drawings.