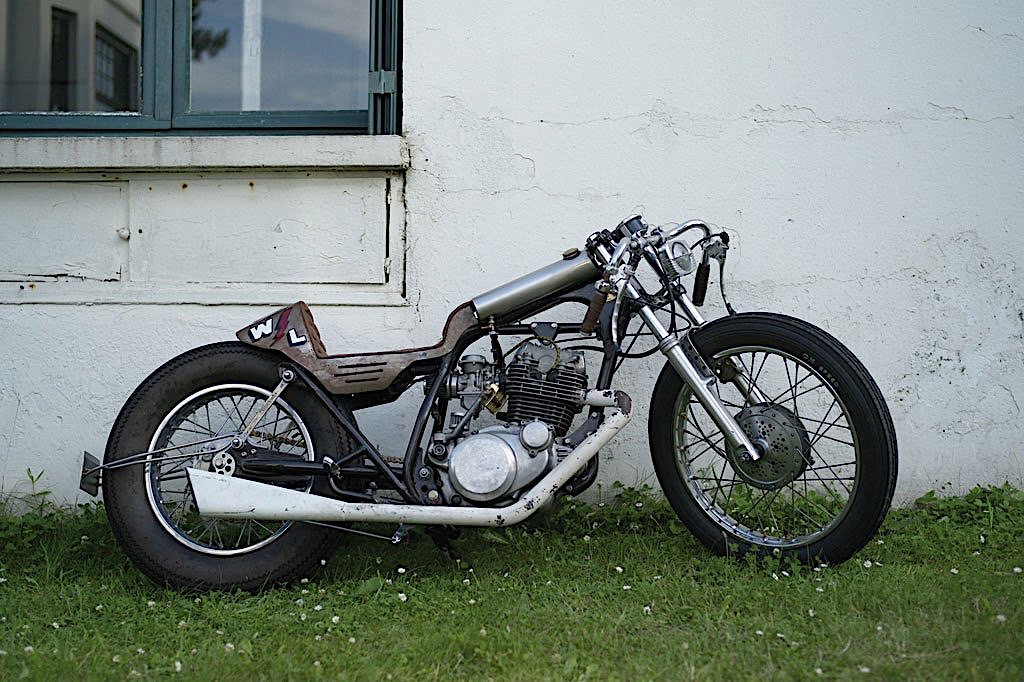 by Daniel Patrascu from https://www.autoevolution.com
It's Two-Wheeler Month here at autoevolution, so expect to see some of the craziest builds in the industry being featured here over the next 30 days, no matter the category they play in: motorcycles, scooters, bikes, and anything in between.
For what it's worth, we'll be trying not to flood your screens with Harleys and such because, believe it or not, there are other motorcycles out there that can be customized just as easily, and with probably the same spectacular effect.
Take this thing here. This rat rod of a motorcycle was once a Yamaha SR 250, but was modified and christened Winning Loser. It was according to the Spanish garage that made it, El Solitario MC, its first "ever bike to be built from scratch."
The build as you see it in the gallery above was created as the company's first project, meant to take part in the now defunct Metamorfosis Masiva build-off competition held in Spain. It wasn't expensive to make, just €1,000 ($1,100) having been spent on it, but it sure required quite a lot of time to get in this shape: 500 hours, according to El Solitario.
Riding very close to the ground, the motorcycle is stripped even of its most essential hardware. There is no battery (replaced by a "68.000 microfarads capacitor" to provide the needed sparks) and not even a properly sized fuel tank – the tiny one fitted on it can hold just 0.8 gallons of fuel (3-liters).
The motorcycle was made to look beat down on purpose, and that effect was mainly achieved by using things one doesn't usually use in bike making, like metric wrenches that are used as struts to help the rear go down, and bicycle handlebars fitted upside down on flanders risers.
The bike is not for sale, but it works and it's riden from time to time by the garage's crew.