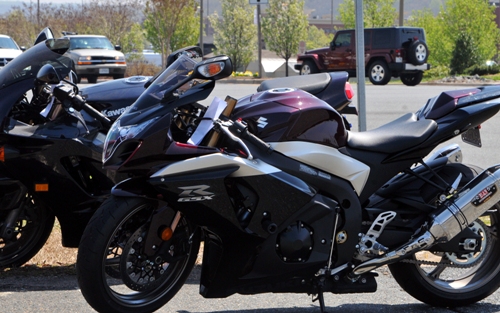 by Arabella Thornhill from https://potomaclocal.com
Virginia State Police have invited local residents to take part in a free motorcycle self-assessment, "Ride 2 Save Lives," course this Saturday.
It is a free course that will be held Saturday, July 25 from 9 a.m. to 2 p.m. at Morton's BMW Motorcycles located at 5099 Jefferson Davis Highway in Fredericksburg. Space is limited to 30 people.
According to a press release from Public Relations Director for Virginia State Police Corinne Geller, Richmond Division Motors Unit will be instructing participants on all aspects of rider safety through the use of SIPDE (Scan, Identify, Predict, Decide, Execute). SIPDE is the same training required of all VSP motorcycle operators.
The course provides riders with proper techniques on how to handle hazards, special situations, interstate highways, curve negotiations, and much more, according to Geller.
Social distancing measures will be in place for the safety of those in attendance, according to Geller. Riders must have a valid operator's license with a class "M" endorsement, appropriate riding attire, a helmet, and eye protection.
The motorcycles must be street legal and helmets must be Department of Transportation approved to participate in this program, according to the press release.
Registration closes Wednesday, July 22. For those interested, registration is available online through the Virginia State Police Facebook page under "events" or at eventbrite.com.