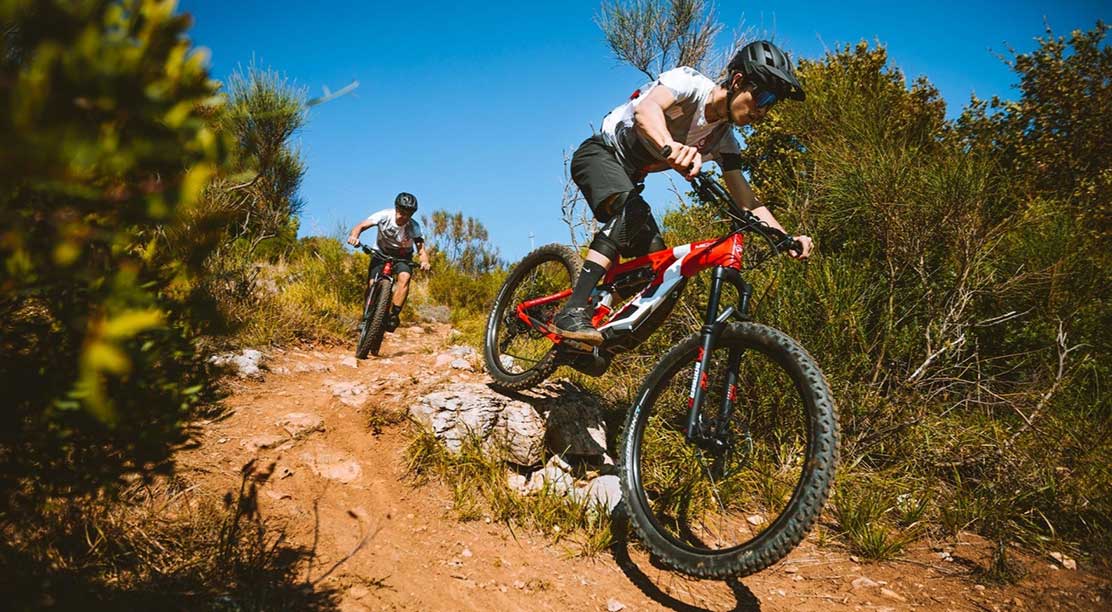 by Daniel Patrascu from https://www.autoevolution.com
Trekking, mountain or enduro – whatever your pleasure, Italian company Ducati has you covered this winter. The Italian company announced the arrival on U.S. shores, starting this month, of three e-bikes it developed over the past year.
Ducati joined the e-bike game not long ago after it partnered with THOK. Since then, a whole range of such two-wheelers has been developed, and is already available across Europe. Starting December, American customers will be able to enjoy them as well, provided they find the resources and courage to pay thousands of dollars for one.
The first to be made available at American Ducati dealers this month is the e-Scrambler, meant both for city use and trekking. It's a pedal-assisted machine powered by a Shimano Steps E7000 motor and a 504 Wh battery of the same make. With the wheels wrapped in Pirelli Cycle-e GT tires, it can be rolled off the lot in exchange for $3,995.
The second arrival is the MIG-S, a mountain bike also powered by Shimano hardware (E8000 motor and 504 Wh battery). The two-wheeler is packed with high-performance parts, including Marzocchi Bomber Z2 fork, Fox Float TPS rear shock, and 12-speed SRAM SX transmission. It goes for $5,295.
The most expensive of the three is the TK-01RR, an enduro bicycle running a Shimano EP8 drive unit and 630 Wh battery that gives it 85 Nm (62 lb-ft) of torque with a maximum servo assistance ratio of 400 percent. This one will become available in February next year for the princely sum of $7,995.
"The introduction of these e-bikes continues the Ducati tradition of creating exhilarating two-wheeled experiences and expands our product range into a growing segment," said in a statement Jason Chinnock, Chief Executive Officer of Ducati North America.
"In addition to highlighting the connection between the world of cycling and the training regime of motorcycle racers the world over, including many of those on the Ducati Corse team, we're looking forward to seeing our existing clients and those new to Ducati enjoy these new e-bikes, which are also part of a growing recreational segment."