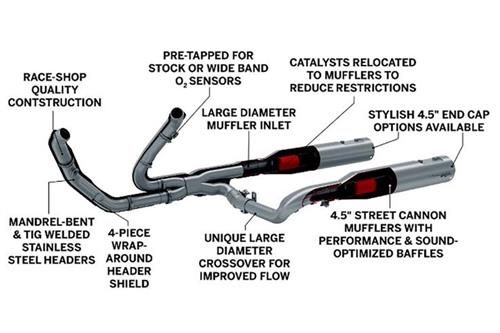 Installing a High Flow Exhaust System On A 2019 Street Glide
Back in September 2018 I had the Harley-Davidson Screamin Eagle Exhaust sitting in a box waiting to go on my new 2019 Street Glide. While out doing some break-in miles, I was struck by a driver illegally making a left-hand turn. While still in my recovery I decided to look for another bike for the exhaust. It's usually the other way around but hey, what the heck.
I went into Space Coast Harley Davidson, the largest dealer in the world, and met Jon Estep the Sales Associate, a straight shooter and knows his bikes. He helped me browse around the 2019 and 2020 Street Glides, based on my preferences I went with a Vivid Black 2019 Street Glide Special with Tony Ane, the sales manager giving me a great deal without all the haggling.