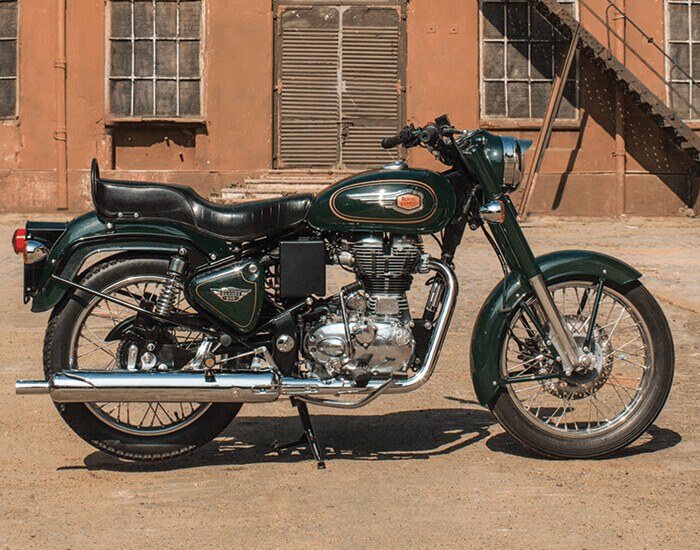 Besides the J1D, Royal Enfield is actively working on the next-gen '350' models Royal Enfield plans to launch an all-new motorcycle by the end of this April. Codenamed J1D, minimal details of the product are known so far. The news comes at the same time when the Chennai-based motorcycle manufacturer is actively testing its next-gen '350' range. Prototypes of the 2020 Royal Enfield '350' models have been spotted on public roads on multiple occasions. In fact, the company is also introducing the Royal Enfield Meteor — the virtual successor to the Thunderbird 350. The Meteor is codenamed J1C0 internally.
Over the months, Royal Enfield has filed trademark applications for the names: Hunter, Sherpa, Flying Flea and Roaster. It is not rare for OEMs to trademark product names way ahead of its actual development and for the same reason, one can expect the upcoming Royal Enfield J1D to sport one of them.
Rumours suggest that the J1D would be a lighter and accessible product. Earlier this year, we had shared a few images of a prototype couple that had similar attributes. Furthermore, Royal Enfield had also shared its plans to develop a new range of lightweight motorcycles targeted for young buyers and women riders. Still, that product bears the codename, J1C. Hence, nobody really knows what the J1D would be in its final production format.
Meanwhile, Royal Enfield is busy updating its current-gen '350' range to BS6 emission specifications. The company initially planned to launch the next-gen models as its first BS6-compliant products but time proved that they were far from being market-ready. In the latest development, prices of the Royal Enfield Bullet 350 BS6 were revealed.
The engine specifications of the BS6-compliant '350' models have not been shared officially and we expect it to be slightly lesser than their BS4 counterparts. The BS6 models sport an FI system while the BS4 models came with a carburettor, with which the 346cc air-cooled single-cylinder UCE (Unit Construction Engine) power plant made 19.1bhp and 28Nm of torque. The gearbox is a 5-speed unit.
The much-awaited next-generation Royal Enfield '350' models would be a much better package thanks to its OHC (Over Head Cam) engine architecture. The current Royal Enfield UCE models (including the discontinued '500') employ an archaic platform and are technically some of the weakest of their kind in the entire Indian motorcycle scenario. Hardcore Royal Enfield enthusiasts would not agree with this. Yet, we are equally interested to see what the next-gen '350' line-up offers.