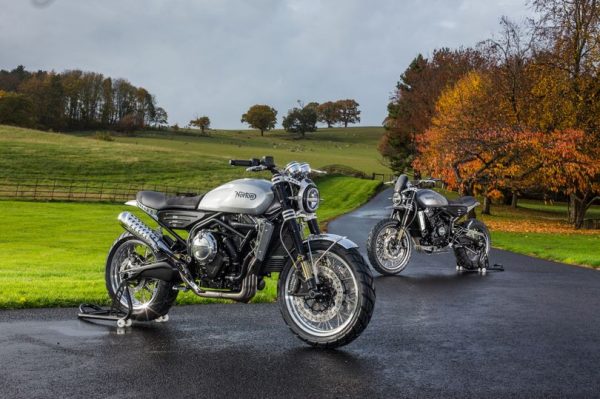 Future of the historic bike brand's 70 staff remains uncertain whilst buyer is sought
By Tom Pegden, Business Live UK
Production has stopped at the Norton Motorcycles factory – but it is understood there have not been any redundancies as yet.
Concrete blocks are reported to have been placed at the entrances to bike headquarters in Castle Donington, Leicestershire, while administrators continue to look for a potential buyer.
It is understood shop floor workers there had continued completing bikes even after the administrators from accounting firm BDO were called in on January 29.
There were believed to be around 70 people working at the business at the time.
Norton owner Stuart Garner is also understood to have been working with the administrators within the business until at least a few days ago.
It is understood that "four or five Aston Martins and a couple of Range Rovers" used by Mr Garner, were taken away from him as part of the assets of the business.
It comes as Labour MP Meg Hillier, who chairs Parliament's public accounts committee, called for an investigation into the millions of pounds of government funding that had gone into the business in recent years…