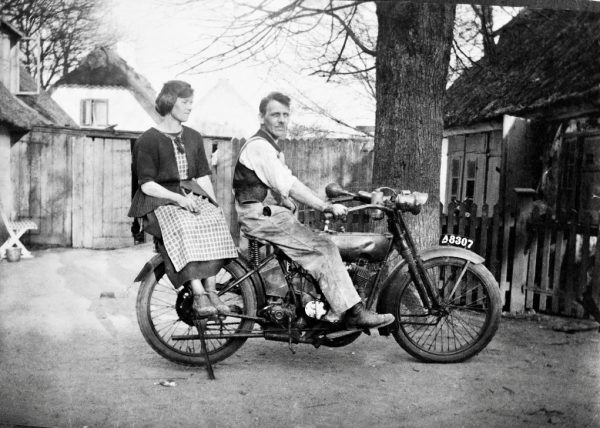 RIDING FREE FROM DC:
Your Weekly Biker Bulletin from Inside the Beltway
Your Motorcycle Riders Foundation team in Washington, D.C. is pleased to provide our members with the latest information and updates on issues that impact the freedom and safety of American street motorcyclists. Count on your MRF to keep you informed about a range of matters that are critical to the advancement of motorcycling and its associated lifestyle. Published weekly when the U.S. Congress is in session.
Motorcyclist Advisory Council:
In late 2015 Congress passed the Highway Bill known formally as Fixing American Surface Transportation Act or the FAST ACT. Included in the FAST Act was Section 1426: MOTORCYCLIST ADVISORY COUNCIL It read as follows:
The Secretary, acting through the Administrator of the Federal Highway Administration, shall appoint a Motorcyclist Advisory Council to coordinate with and advise the Administrator on infrastructure issues of concern to motorcyclists, including— (1) barrier design; (2) road design, construction, and maintenance practices; and (3) the architecture and implementation of intelligent transportation system technologies.
While we appreciate that Congress has directed the Secretary of Transportation to focus on issues of concern to motorcyclists, we have one fundamental problem with the current language, RIDERS SHOULD BE AT THE TABLE AND PART OF THE CONVERSATION.
For example, it's obviously important to have people like road engineers discussing the needs of motorcycles and the science behind constructing a road. But doesn't it make sense to have someone who has actually ridden a motorcycle be a part of a discussion on the same topic?
In an attempt to broaden the membership of the council we have asked lawmakers to add this simple line to the next Highway bill:
Membership of the Motorcyclist Advisory Council should consist of at least one representative from a state motorcycle rights organization and two representatives from different nationwide motorcycle rights organization.
We are encouraged that Congressman Troy Balderson of Ohio, a fellow rider, as well as Congressman Don Young of Alaska, have taken an interest in the topic. Both are members of the House Transportation Committee and will be in a position to advocate for the needed changes.
Meeting of the Minds
Next week is the 35th Annual Meeting of the Minds in Bloomington, Minnesota. As part of the weekend, the D.C. team will be putting on two separate presentations. First, as part of the general session, we will give a legislative update on a host of issues that we have been focused on during the last year. With the close of the 115th Congress in December and the start of the 116th Congress in January, it has been a busy few months. We will touch on not only our successes but where we see our legislative priorities headed in the near and long term.
Second, as part of a breakout session, we have a presentation on lobbying tips and tricks. After completing nearly 170 in-person meetings on motorcycle issues we have learned a few things we think will be valuable to MRF members. We hope that some simple ideas and strategies can pay dividends whether you are lobbying in your state capitol or here in Washington, D.C. Find the Meeting of the Minds Agenda here.
Finally, if you are in Bloomington, please come up and chat with either Tiffany or Rocky if you have questions about your Members of Congress. We have had meetings with at least one Congressman from 48 different states. We have a pretty good feel for each state's congressional delegation and might have some state-specific ideas or thoughts that can help your state motorcycle rights organization maintain and build relationships with your federally elected officials.
Standing Update:
We are currently at 85 cosponsors from 36 states and one territory for H. Res 255, the motorcycle profiling resolution. This is an increase of 9 new cosponsors since last week. We also added our first lawmakers from Idaho, Kentucky, and Tennessee. The map below shows which states have at least one lawmaker signed on as a cosponsor.
Click HERE to see if your member has signed on to H. Res 255.
Your Team in D.C.  Tiffany & Rocky
The Motorcycle Riders Foundation
About Motorcycle Riders Foundation
The Motorcycle Riders Foundation (MRF) provides leadership at the federal level for states' motorcyclists' rights organizations as well as motorcycle clubs and individual riders. The MRF is chiefly concerned with issues at the national and international levels that impact the freedom and safety of American street motorcyclists. The MRF is committed to being a national advocate for the advancement of motorcycling and its associated lifestyle and works in conjunction with its partners to help educate elected officials and policymakers in Washington and beyond.