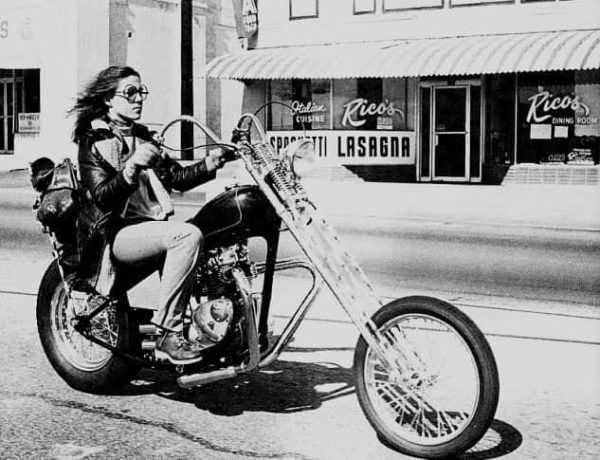 RIDE don't RUSH . . .
Massachusetts DOT / RMV extends motorcycle safety inspection sticker deadline to July 31st, resolving a recent lawsuit. No need to wait in line the next 3 days trying to find one of the 143 motorcycle inspection shops for you annual sticker –
An agreement was reached Friday afternoon to end a lawsuit filed June 24th by three citizen-biker activists / advocates* against the Governor, MA DOT Secretary and the Registrar, in their official capacities, seeking the extension for the more that 150,000 owners of motorcycles in Massachusetts. A hearing at the Lawrence Superior was scheduled for Monday, June 29th at 2:00, before June 30th deadline.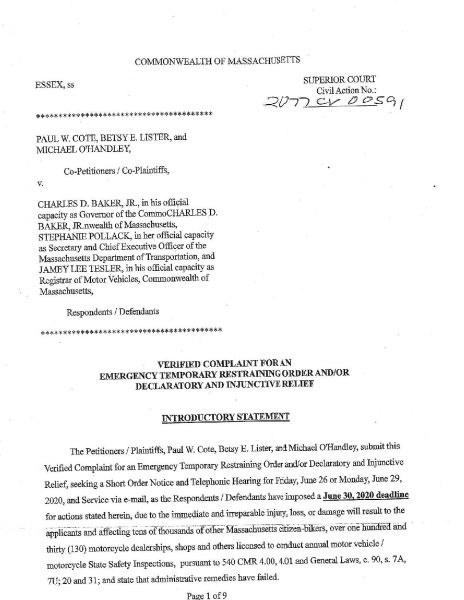 For a copy of the entire 27 pages of pleadings message see our web site. It cited delays caused by the COVID-19 shut-down for opening shops, social distancing, and the State having already extending car and trucks sticker deadlines to July 31st but motorcycles only to June 30th – the Agreement rectified that inequity for bikers and harm faced after June 30, after being stopped, cited, towed and over 5 years of insurance surcharges for expired stickers.
–Paul W. Cote
Bikers of Lesser Tolerence
AMA MA Chapter State Director
TONS of thanks to Sue Hart, Marc Teatum, Cindy VanVoorhis, Mike O' Handley and Betsy Lister ! . . . and the local shops / dealers who gave us some stats .