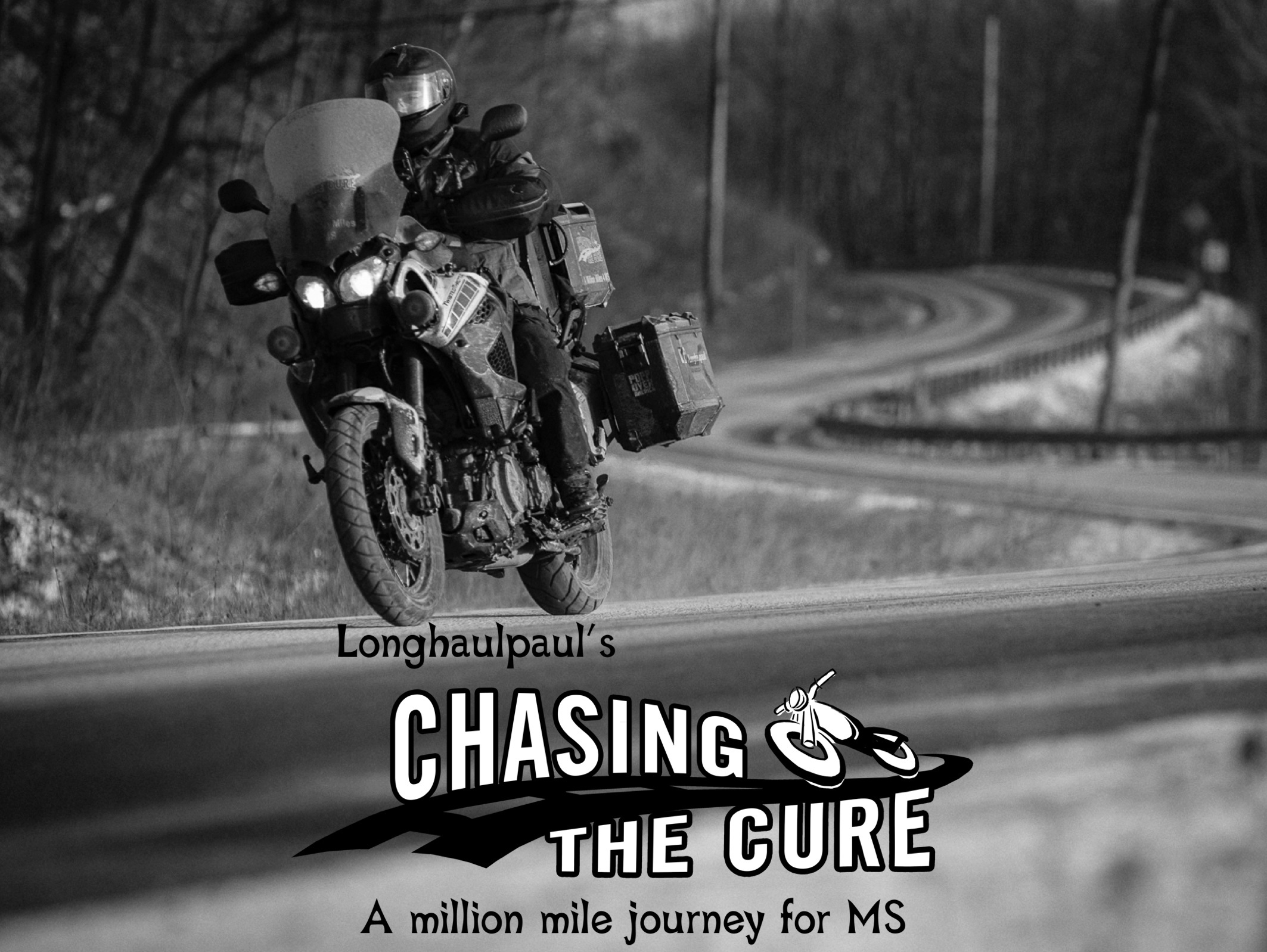 Paul Pelland Sets World Record by Riding on a Dynamometer for 24 Straight Hours
MARIETTA, Ga. – April 25, 2019 – Yamaha Motor Corp., USA, congratulates Paul Pelland, also known as Longhaulpaul, for setting his third world record by riding a 2018 Yamaha Star Venture for 24 straight hours on a dynamometer, while raising $18,500 for Multiple Sclerosis charity, MS Views and News, Inc.
The Longhaulpaul "Nonstop to Nowhere" event was broadcast live on Facebook in a telethon-style fundraiser as Pelland rode his 2018 Yamaha Star Venture motorcycle at freeway speeds on a dynamometer for 24 straight hours with no rest breaks or stops, traveling an estimated 1,674 miles. The event offered a variety of entertainment including Pelland playing guitar, eating bugs and raffling $3,600 worth of prizes, all while seated on the Star Venture. Thousands of viewers from around the world tuned in throughout the broadcast, with hundreds of donors contributing $18,500 to MS Views and News, funding educational programs for people living with Multiple Sclerosis.
After being diagnosed with MS himself, Paul began a million-mile journey raising awareness and funds as he toured the country on his Yamaha motorcycle. After 6 years, he has ridden 350,000 miles, raised $150K for charity and has shared his inspirational story with over 250 audiences across the country. Donations for this event are still being collected at https://www.longhaulpaul.com/nonstop-to-nowhere/donate-live.
For more about Longhaulpaul, his fundraisers, or this event, visit https://www.longhaulpaul.com. Follow his journey on Youtube, Facebook and Instagram @LONGHAULPAUL.