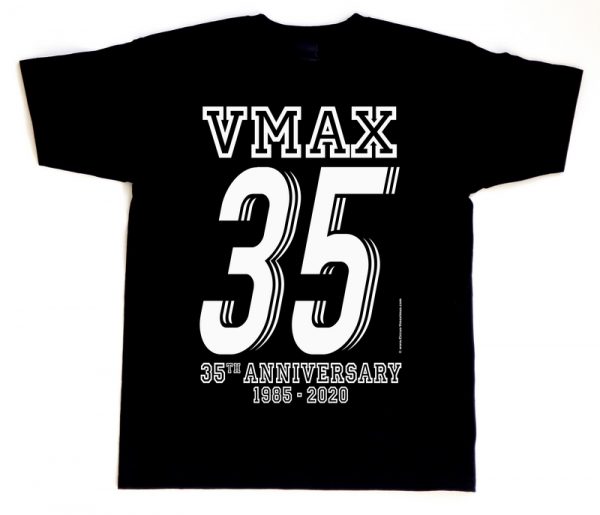 1985 – 2020: 35 years Yamaha Vmax
The brand-new anniversary T-shirt
The first Yamaha Vmax motorcycles were delivered to their proud owners in 1985 and CIRCUS VMAXIMUS celebrates the 35th anniversary of this unique muscle bike with a cool new anniversary T-shirt!
The new high-quality black shirt features an extra-large, white "VMAX – 35TH ANNIVERSARY – 1985 – 2020" logo on the front and is now available exclusively online at www.CIRCUS-VMAXIMUS.com.
The T-shirt, available in sizes M through 3XL, sells from 25 Euros.
Please visit the CIRCUS VMAXIMUS media website at:
www.vmaximus.bikemediapool.com
Name: drag14
Passwort: qatr9
For more information please contact:
Mike Dorn
Sales Manager
www.Circus-Vmaximus.com
SALES AND MEDIA CONTACT:
E-MAIL: sales@Circus-Vmaximus.com