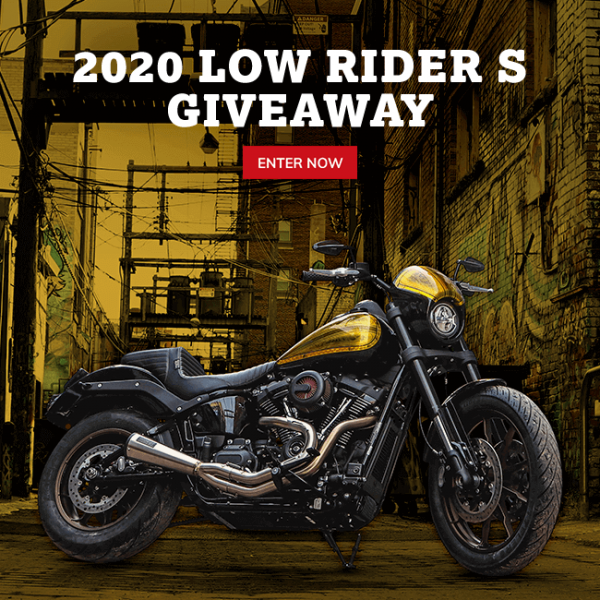 The Low Rider S had such clean lines and solid stance that we wouldn't dare ruin. We just wanted to amplify them.
We gave the shocks an upgrade, uncorked the motor, and sorted out the lighting and controls. We topped it off with a gold leaf and metal flake candy gold paint job to keep the look gangster while paying homage to that Low Rider S vibe.
All this radness can be yours if you enter to win. Come August, you could be live on stage at the Buffalo Chip with the bike in your possession and some of the best roads in the country waiting for you.
STOKED? CAN'T GET ENOUGH OF THIS BEAST?