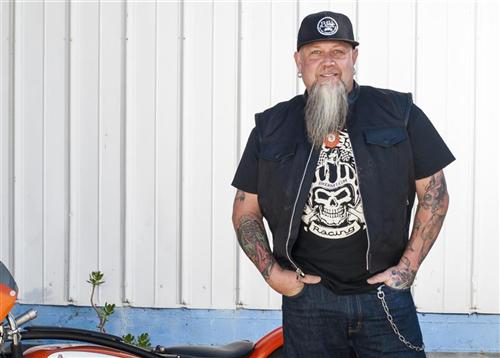 Join the Cantina to read the Weekly News and Salt Torpedo update
Ever since dragging the Salt Torpedo back to the Bikernet Headquarters, we've been scrambling. Yesterday, we peeled the top of the new fiberglass body off of the torpedo for the first time in about a month. Jeremiah and Zack helped hoist the trike back onto the lift.
A couple of brothers rode their Dynas into Hollywood to stand-in as extras during the filming of a music video. They were both wearing 5/8 Jak Shirts. We were well represented. Check out our line-up.
The Bikernet Weekly News is sponsored in part by companies who also dig Freedom including: Cycle Source Magazine, the MRF, Las Vegas Bikefest, Iron Trader News, ChopperTown, BorntoRide.com and the Sturgis Motorcycle Museum.
CLICK HERE TO READ THE WEEKLY NEWS