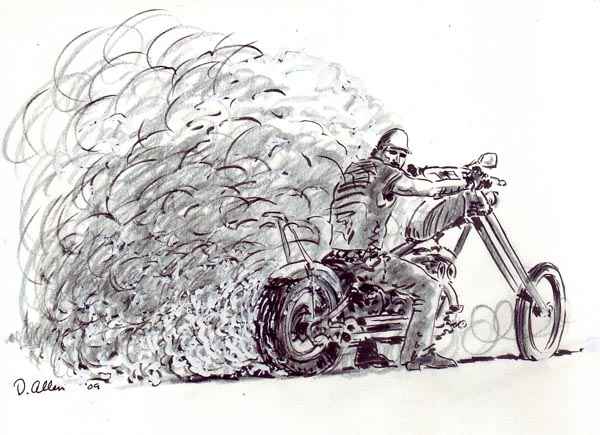 I receive numerous inspirational quotes from brothers here, in India and from Ray in Australia. I enjoy them, find solace, comfort and inspiration in seemingly troubled times.
Here's the odd aspect and I say this a lot. These are the best of times. We have access to more technology, health benefits, knowledge, travel, bike parts, beauty, wealth, love, peace, you name it, than ever before.
So, what do we do? Except for Bikers, folks are depressed, killing each other, fighting, slappig their ol' ladies around, screaming that we are doomed…
Bikers represent all that's good in this world by building more loud-pipe, cool choppers and riding free forever. Every time a chopper or loud-pipe performance bagger blazes down the street, put your thumbs up. That annoying bastard knows what life is truly all about.
Ride free forever!
–Bandit
* * * * * * * * * * * * * * * * * * * *