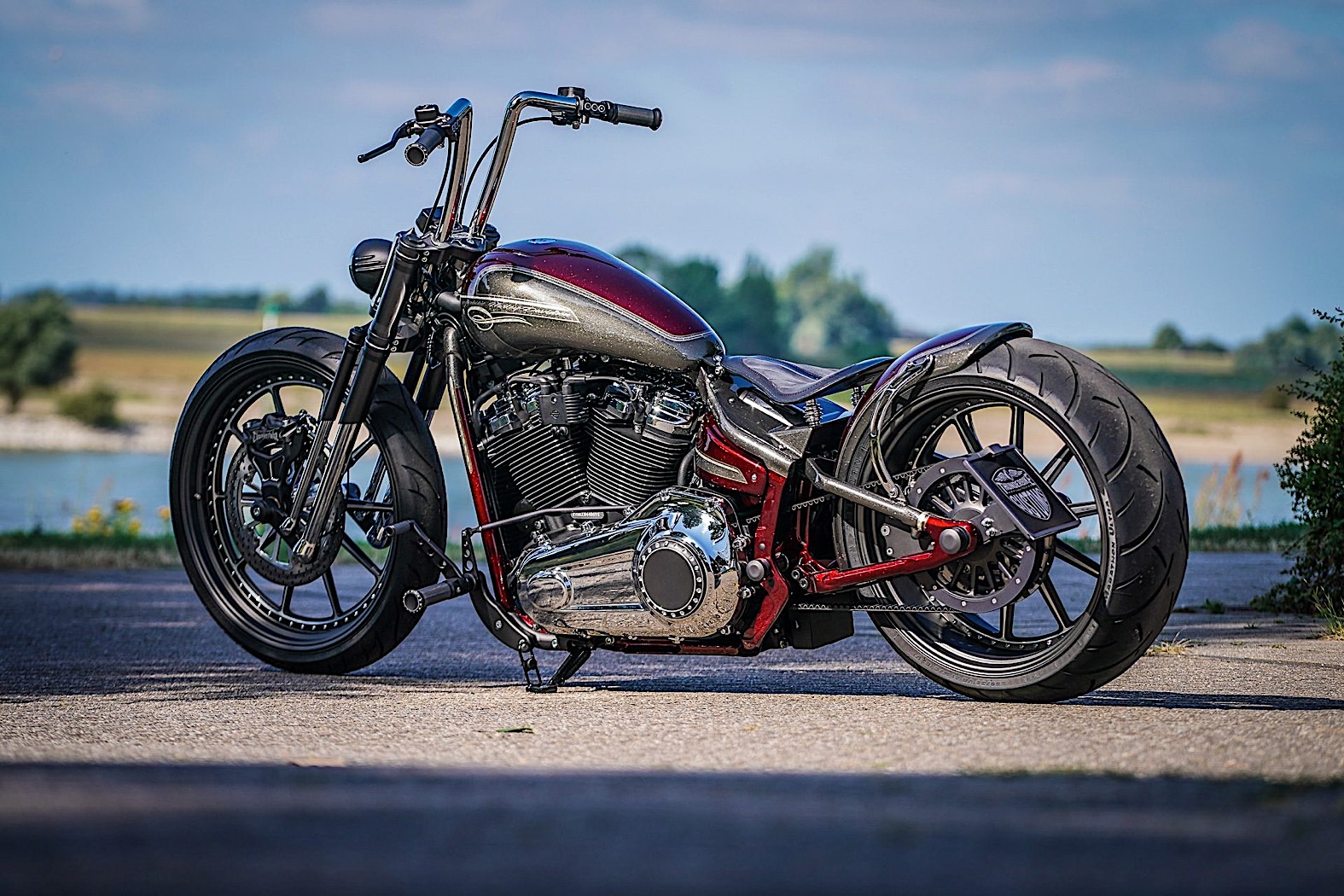 by Daniel Patrascu from https://www.autoevolution.com
German Harley-Davidson dealer/custom bike builder Thunderbike has been in the business of reimagining Milwaukee made machines for two decades now, and one of the favorite stock motorcycles it likes to tamper with is the Breakout.
Part of the Softail family that presently includes no less than 12 models, the Breakout is described by Harley itself as a "muscular modern chopper that turns stoplights into drag strips." For Thunderbike, the stock bike is more of a canvas to be remodeled at will.
The Breakout conversion in the gallery above is called Titanium, and that name was chosen because almost all the aluminum parts fitted on the motorcycle have been polished in titanium – and there's a long list of them, ranging from the tiny side mount license bracket to the more visible 21- and 23-inch wheels.
Some of these parts have other functions than being just visual enhancements for the custom build. The air suspension, for instance, brings the two-wheeler much closer to the ground than in stock form, while the wheels, fork and custom fuel tank significantly alters the shape of the bike compared to the original Breakout.
The engine remains the stock 114ci fitted from factory, only it breathes through a Dr. Jekill & Mr. Hyde exhaust system.
Visually, the cold look of the Titanium-polished parts is enhanced by means of a custom paint job performed by one of Thunderbike's favorite partners in this field, Ingo Kruse. The German garage says it took just a few weeks to put together, paint job included.
The bike in this condition, which was first shown in public last year at the garage's Jokerfest event, is listed by Thunderbie as for sale, but no mention of the price is given. Full details, as well as a way to contact the garage, can be found at this link.