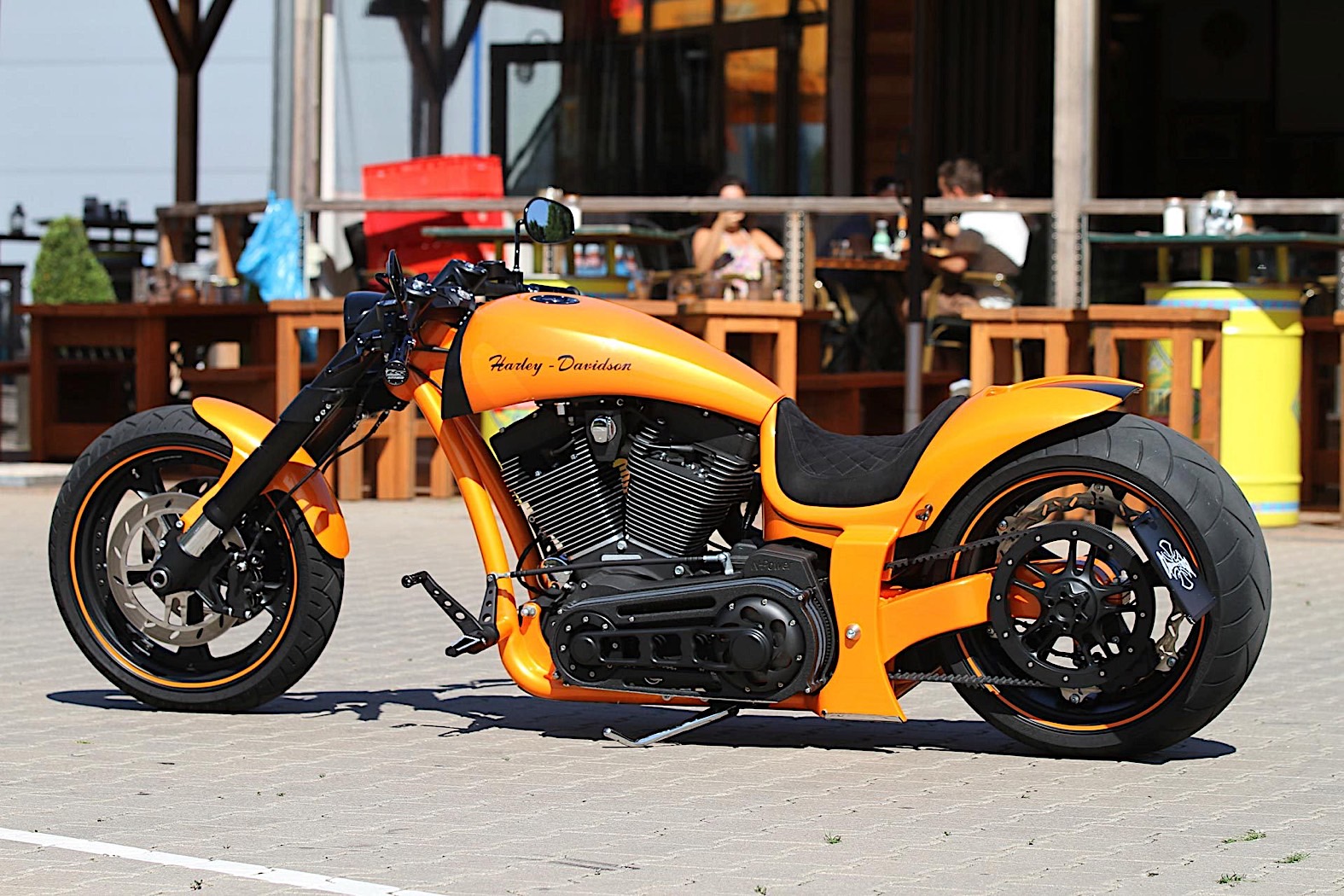 by Daniel Patrascu from https://www.autoevolution.com/
For years, our lives have been flooded with incredible custom motorcycle builds made in the U.S.A, thanks to the avalanche of TV shows that over the past two decades have focused on the different garages there. But incredible custom bikes are being made elsewhere as well.
Germany, for instance, is the place where for the past two decades incredible Harley-based machines came to be. Whether we're talking about remakes of existing Harleys as a whole, or adaptations of some Harley parts into a custom frame, the things the German garage called Thunderbike can do are incredible.
The group has begun toying with motorcycles since the 1980s, when they came into being as a repair shop for Japanese bikes. They kept doing that well until the early 2000s, when a switch to Harleys made the birth of these insane machines possible.
We've already talked about 2019's Imola Softail conversion, or the CVO 110-powered Flawless 3, but it's time for something a bit more extreme, because it seems there are so many ideas popping into the heads of these guys that they even dreamt up a motorcycle dedicated to a supercar manufacturer.
Enter the RS Lambo, a Thunderbike design created as a "tribute custom bike to the Italian sports car manufacturer [from] Sant'Agata Bolognese."
The build uses an older Thunderbike frame kit called Dragster RS, inside which the engine and transmission from the Harley-Davidson Screamin' Eagle 110 series were fitted. The frame rides on Lowrider wheels and an air suspension that allows ride height to be adjusted in order to increase or decrease ground clearance.
The Lamborghini tribute can of course be seen as the paint chosen for the fuel tank, frame, and even wheel rims.
As many other Thunderbike builds, this is not just a custom project, but a show of force. One that kind of makes us wonder how would a build-off competition look like between a U.S.-based team and one from elsewhere in the world.