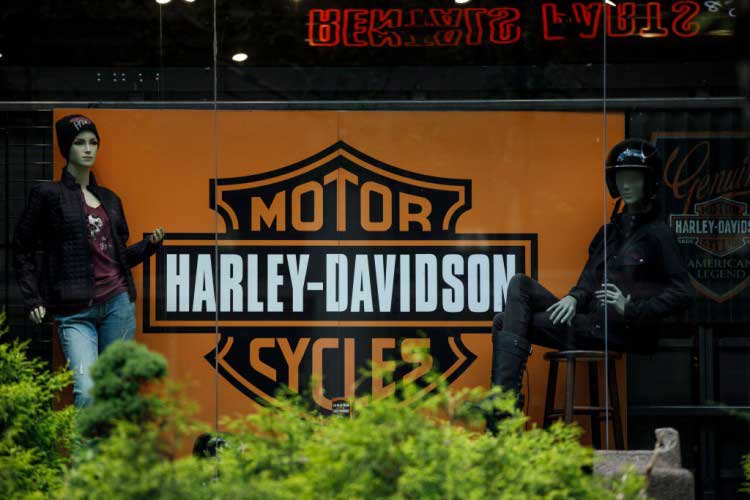 by Brendan Menapace from https://www.goprintandpromo.com
Harley-Davidson Removes Branded Merchandise From Amazon, Prioritizes Its Own E-Commerce Initiative
Harley Davidson CEO Jochan Zeitz said his company will no longer sell branded merchandise on Amazon, instead choosing to prioritize its own dealers' e-commerce efforts.
"We want to have a fully integrated, digital e-commerce business with our dealers," Zeitz said, according to The Detroit News. "Amazon was not really something that got our dealers into the mix."
It's not hyperbole to say that Amazon dominates e-commerce. But there has been pushback against the site through initiatives such as Small Business Saturday and from big brands such as Nike, which previously announced it would stop selling sneakers and apparel on the site.
For Harley-Davidson, the concern is that Amazon is cutting into branded merchandise revenue from its dealerships. This is particularly pressing after Harley posted fourth-quarter losses, with Zeitz looking to steer the bike toward growth after years of declining sales in the U.S.
That plan, which Harley is calling "Hardwire," will include premium apparel and accessories as a means of strengthening its brand as more than just a motorcycle company.
The decision to move away from Amazon is also a direct reversal of a previous plan to boost the company, after former CEO Matt Levatich debuted the "digital storefront" on Amazon in October 2018.
If selling on Amazon didn't work, maybe becoming more autonomous in its e-commerce offerings could help. Consumer habits have changed, and the simple convenience of buying from Amazon isn't always more popular than being able to buy directly from a company.
We might not see a mass brand exodus from Amazon any time soon, but between Nike and Harley-Davidson, we're seeing a few major brands testing the waters of e-commerce without Amazon involvment.