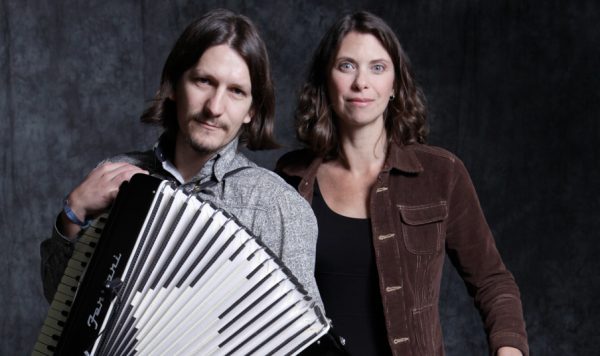 Greetings and Happy May,
Nomad and I thought we were pretty busy getting ready for Germany and the Netherlands in July, and then the big US tour Aug – Oct, but somehow we found time to book a quick trip up to VIRGINIA, DC, PHILLY & INDIANA – including the Arts in the Middle Festival in Urbanna, VA. Details on all shows below and HERE.  Please join us if you're in the area, and tell a few friends as well!
We're coming to you today from our front porch here in Nashville. The sun is shining, the plants are exploding galaxies of green, and the birds are singing their very own hallelujah chorus. Wherever you are, I hope you're getting some of this spring action,  AND a few moments to enjoy it!  🙂
May's offering surprised us with its sweetness. The song was born from a single guitar riff and musings on a childhood rhyme. Then Nomad kicked it up several notches with a stellar full-band arrangement and some Earth Wind & Fire-style backing vocals!   The World Is Ours
And for Nashville-area peeps,  we're playing the Indie Artist Showcase at the Radio Café on the Eastside TONIGHT at 7:30, and we're back at Ri'chard's Cajun Café in Whites Creek this Friday, 7:30pm!
Hope to see you soon!
Love love love,
Mare & Nom-nom
Fri 5/31  –  WASHINGTON DC  –  evening house concert – Co-bill with our dear friend Joe Rathbone! Still hammering out final details. Please reach out to us at  info@marewakefield.com if you'd like to attend.
Sat 6/1  –  URBANNA, VA  –  Arts in the Middle Festival  –  Main Stage at 3:15
Sun 6/2  –  HARTFIELD VA  –  Hartfield house concert  –  6pm potluck, 7pm concert  – Suggested donation of $20 per person. RSVP and more info  at  info@marewakefield.com
Tues 6/4  –  PHILADELPHIA  –  Spring Garden house concert  – 6:30 gather, 7pm concert  – Sliding scale suggested donation $10-20.  RSVP and more info at    info@marewakefield.com
Fri 6/7  –  SOUTH BEND, IN  – The Alchemists Daughter Art Gallery  –  712 E. Jefferson St.  –  6pm doors, 7pm concert  – Donations gladly accepted at the door.
—
P.S.  Some folks have had trouble downloading our monthly songs on their phone or tablet  (seems to work okay on laptops or PCs).  We've mentioned this to Fanbridge and they are working on it. If you can't get the song let me know and I'll send you an mp3   🙂
banner photo credit:  Jeff Fasano