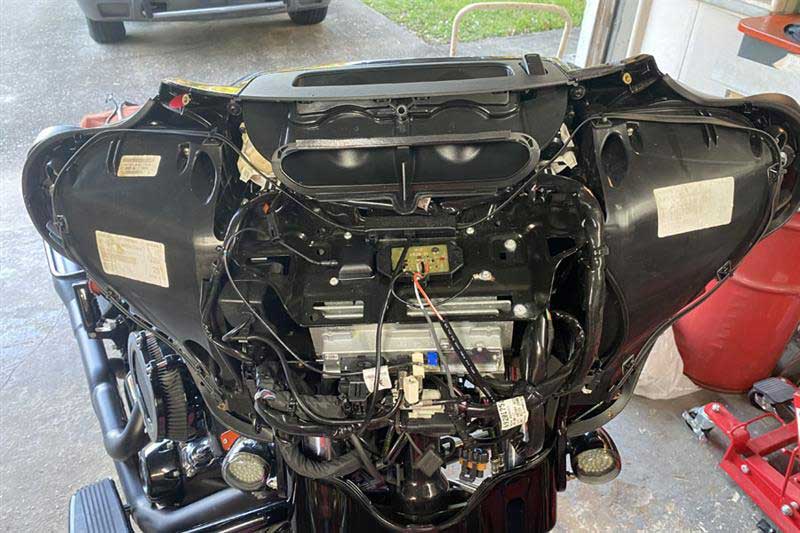 I have had my 2019 Harley-Davidson Street Glide for a while now, and the one thing I wanted to change was the sound of the audio.
Cruising around at city speeds the stock speaker system is not bad. But when cruising highway speeds, even all the way cranked up it, the road noise became an issue for me. I couldn't hear the music in a quality manner.
A small fix was to raise my windshield height which helped. Since I bought the bike, I had my eye on upgrading the fairing and saddlebag lids with Harley's flagship Stage II Boom Audio speakers and amps.
A decision that needs to be made is whether you want to go Stage I or Stage II, the system cannot be mixed. Also, if you are planning on doing this yourself, beware Radio EQ MUST be updated by Harley-Davidson Dealer BEFORE operating the Audio System. Operating the audio system prior to radio EQ update will IMMEDIATELY damage the speakers. This can be done in advance although I waited until the job was complete.
The upgrade comes with detailed instruction and I suggest you read through them before installation, which is straightforward with basic tools although easier with a short-key torx wrench.
Join the Cantina – Subscribe Today.