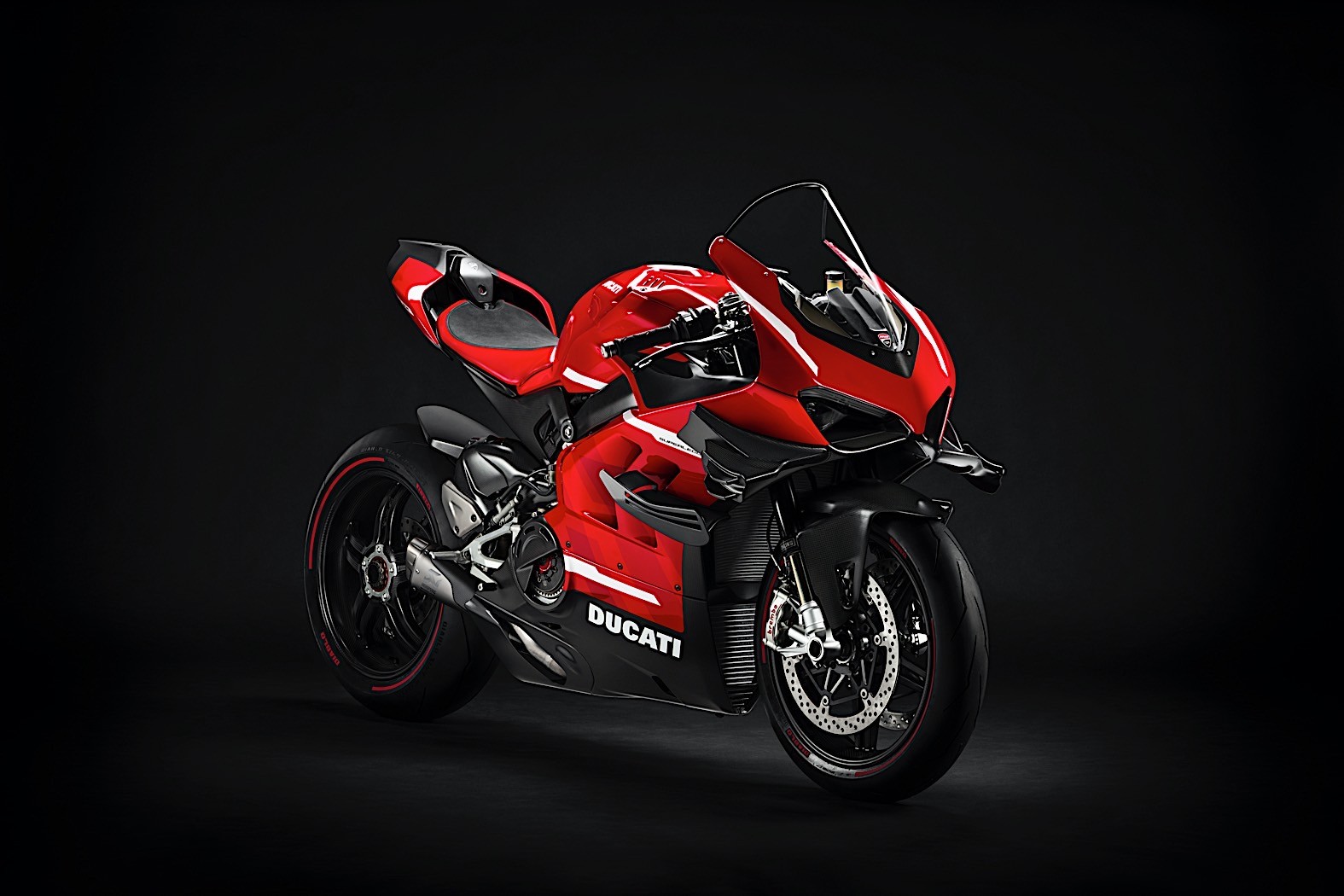 by Daniel Patrascu from https://www.autoevolution.com
At the begininng of the year, Italian bike maker Ducati announced the launch of yet another racing-derived motorcycle, the Superleggera V4, the "most powerful and technologically advanced production Ducati ever built."
Planned as a limited production run of 500 units, the new model is waiting for the production lines to start rolling at full speed after the closures dictated by the health crisis. To keep us entertained until that happens, Ducati released this week a short video showing in HD detail some of the parts that go into the V4.
The new video is part of the series Ducati started a few months ago (all available below this text) detailing the incredible machine. This time, the little over one minute clip gives us a closer look at the bike parts made from titanium, magnesium and carbon fiber, from the wheel rims to the Akrapovi exhaust system.
Superleggera V4 is an evolution of the Panigale V4. It packs a 998 cm3 Desmosedici Stradale R engine good for 224 hp in road-legal configuration, but there is also the option of adding a special racing kit that increases that power to 234 hp.
During testing at the Mugello circuit in in Italy, the bike managed to complete the course in 1:52:45 minutes. That's remarkably fast for a road legal bike, and just a couple of seconds shy of the time achieved on the same track by the Panigale V4 R SBK, a race bike that won the 2019 Italian Motorspeed Championship.
Owning the new Superleggera V4 will be an experience in itself. Each of the 500 people to buy them will receive special engine calibration for the racing exhaust, a RaceGP display (similar to the one on the Desmosedici GP20), a Brembo braking system, and to top them all off a premium leather suit with integrated air-bag and a carbon fiber helmet.
Separately, customers will also get the chance to test the factory Panigale V4 R seen on the circuits of the Superbike World Championship and the Desmosedici GP20