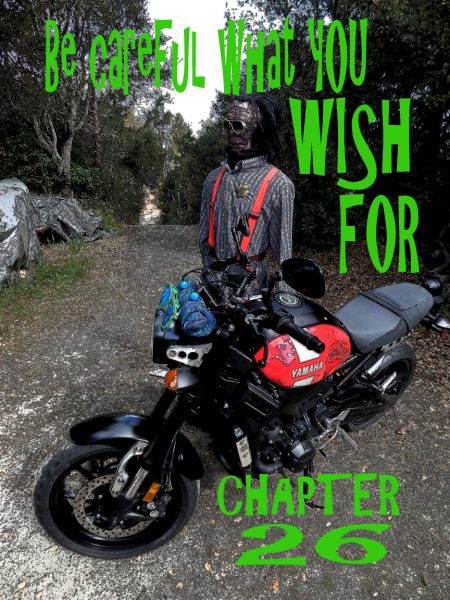 The explosion was our signal to leave. No sounds of pursuit followed; actually there were no other sounds than Larry and I turning our bikes around and riding on.
The town of Oakley was changing. As the rising sun's rays touched an Oakley building it would change back into a modern Middleton building. Buildings built in the 1880s would shimmer, their outlines flickering as if seen underwater; then shimmer some more then reappear in a more modern 1920s Art Deco design.
Larry pulled to a stop in front of a two story building at the outskirts of Oakley, soon to become Middleton. We parked the bikes and then walked up some wooden stairs that led to a balcony in the back. The building was still an 1880s Oakley building but not for long.
"Sun's rays will hit this area soon;" I said, "wonder if we'll feel the change?"
"We're about to find out," answered Larry.
Seconds later our balcony was bathed in morning light. Except for the expected shimmering followed by a shuddering like a dog shaking itself free of water I felt no different. Larry looked the same and so did I. The building however had morphed into a modern two story; the wooden balcony had now become one made of metal. We walked back to the front and down the now steel stairs to a now asphalt street.
"We may have survived the transformation but the Harley Low Rider didn't," said Larry at the same time pointing to where a bike I'd read about in a magazine was now parked. "What happened," I said, looking up and down the street for the Low Rider? Where Larry had parked the Low Rider a Yamaha XSR900 identical to the one I'd recently drooled over in a motorcycle magazine was parked its place.
"If the things Hilts conjured," I said, "are changing does that mean he was destroyed in the explosion?"
"I'm betting he's ok; I'm betting the change is more related to your real wishes."
Click here to read the rest of Chapter 26.
Click here to read all Chapters.