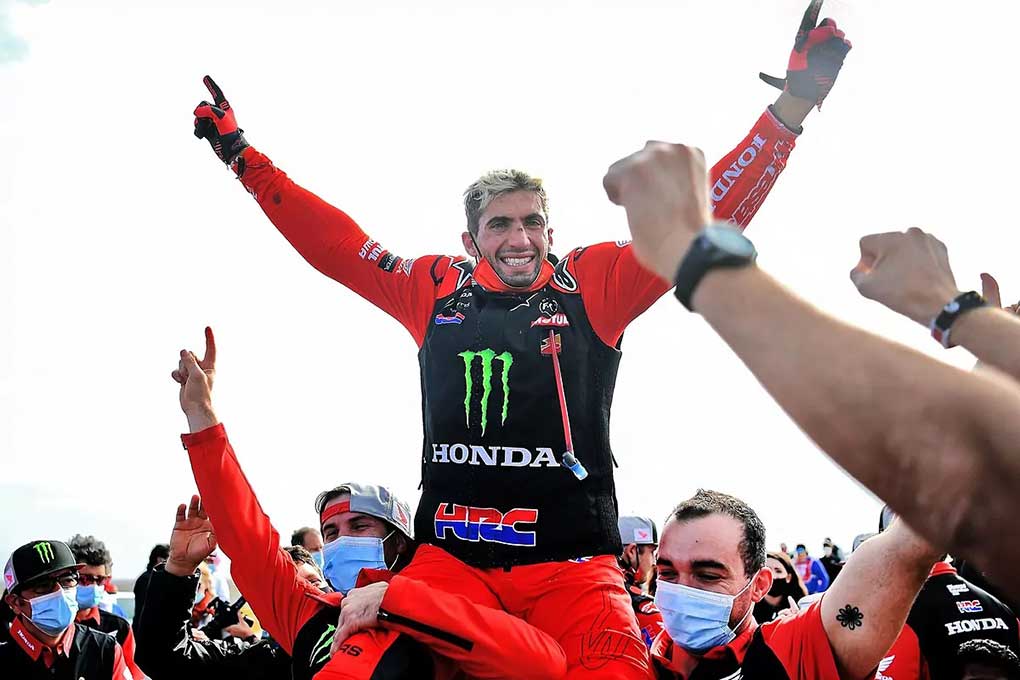 from https://timesofindia.indiatimes.com
Argentine Kevin Benavides, riding a Honda, on Friday won the motorcycle category of the 2021 Dakar Rally becoming the first South American to achieve the feat.
Ricky Brabec, the 2020 champion in the motorcycle class, finished second to teammate Kevin Benavides to clutch the first one-two Dakar Rally finish for Honda since 1987. Sam Sunderland, the 2017 champion in the category, finished third riding a KTM.
Benavides clinched the title on the 12th and the final stage of the category held on Friday. Honda has now registered a back-to-back win in the motorcycle class.
The finish of the final stage was completely overshadowed by the death of the French rider, Pierre Cherpin, who had been in an induced coma since his crash on the 7th stage.
"On stage five I was worried because I crashed so fast and hit my head and my ankle and felt a lot of pain. On that day I said maybe the Dakar is finished for me. But I continued pushing. I still have some pain, but at the moment I am more happy than in pain," said Kevin Benavides after the finish.