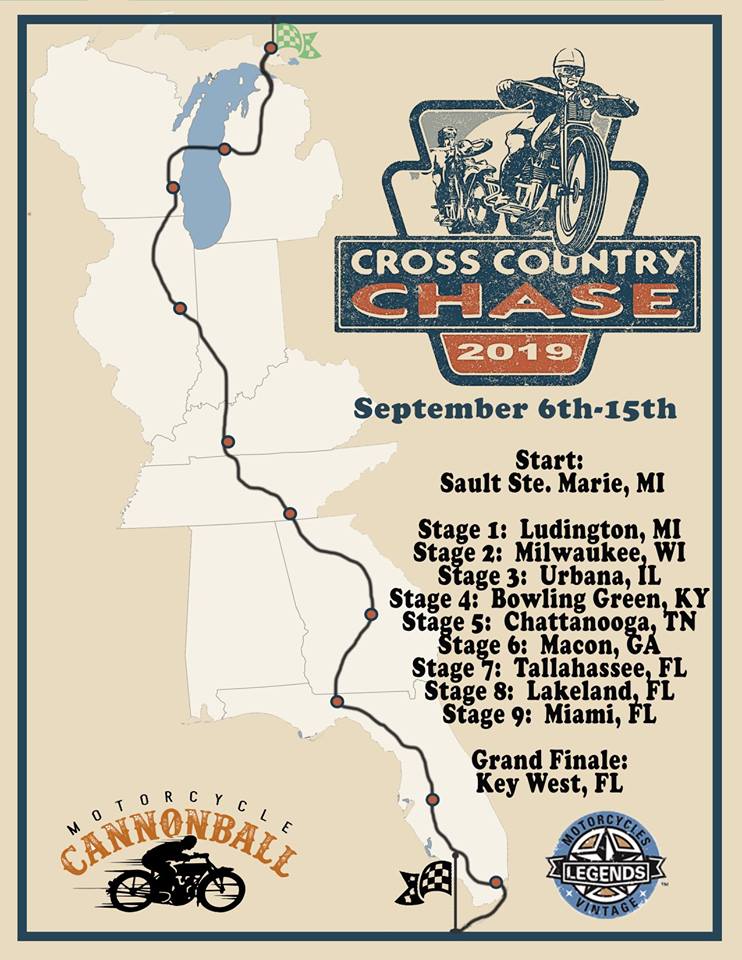 The last full day of racing included 259-miles of sightseeing through parks, parts of the Everglades and through swampy areas that kept riders eyeing the roadsides for alligators while keeping an eye on the sky for predicted rain, but the weather witch was kind enough to wait until after enjoying a great party and dinner at Peterson's Harley-Davidson in South Florida to turn on the water works.
And tomorrow's route scant 129-miles into the Florida Keys will bring the run total to 2,368-miles of true grit. Riders will arrive at the checkered flag with hearts full of elation over a job well done, and hearts full of sorrow to see it all come to an end.
Class I will head out of Miami at 8:30 with the other two classes leaving at 15-minute intervals and arrival in Key West required by 1:30.
Scores are posted at the website and you will notice that there are 10 riders listed as DNS, DNF or DQ.  https://themotorcyclechase.com/routes/