Please keep my Daytona brother Bill Dodge in your prayers. He was involved in a pretty bad motorcycle accident last night and can use all the prayers, good vibes and love you can send. Don't have full details on all his injuries just yet but will keep you posted. This one hurts my heart more than I can say.
–Kari
Bill is doing well and improving every day. All of the Bikernet staff are behind him.–Bandit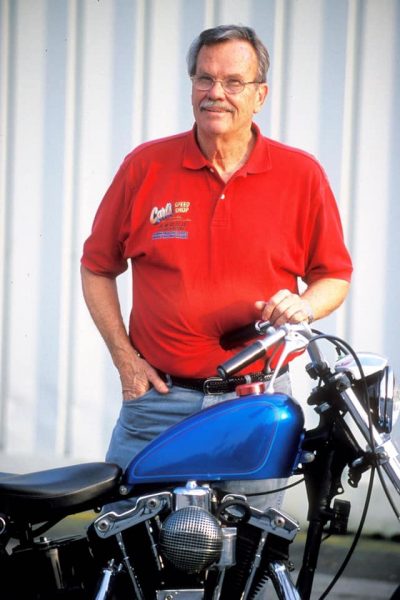 This on Facebook as well.
I regret to tell the biker world that the great Carl Morrow of Carl's speed shop has passed away today, Carl was our neighbor and opened the doors in 1969, Carl's Speed Shop has become known for records set, exploits on the Drag Strip and Bonneville Salt Flats, and an approach to reliable, useable horsepower that translates to high performance Harley street bikes.
Well known for his 2" (50.8mm) constant velocity Typhoon slide carburetors! Carl is and always will be a motorcycle legend! The Daytona Motorcycle community and Beach st. will miss you! Our condolences to his family. R.I.P. CARL!
–ROGUE
Senior Editor
Bikernet.com
Rogue