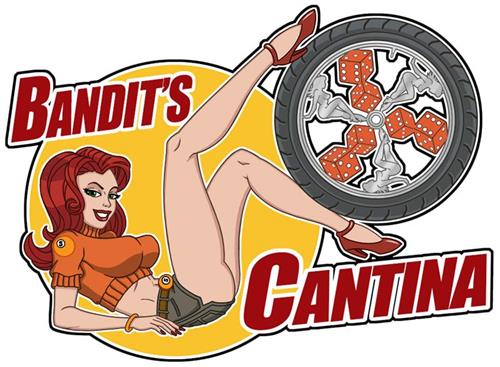 Wim Whatever and the Pink Slips
You've seen "General Hospital", read "Penthouse Letters", and listened to "Only The Shadow Knows", now comes "Bandit's Cantina" to the internet. Too terrible to mention in public, this prophetic drama takes you behind the scenes of a scurvy Mexican bar in the worst barrio in Los Angeles, San Pedro. A big Spanish building, it has never stayed in business for more that a couple of months, yet since it became a biker bar, money laundering, meth lab, it has been in business more than five years. The San Pedro District Attorney's office has been on the alert for any signs of mischief in order to eliminate the structure and all its inhabitants from the planet. They would prefer to bulldoze the stucco dumpster into the oily harbor.
From week to week we'll do our damnest to bring you a couple of segments of Bandit's Cantina from various members of the staff. Since menstrual cycles, whiskey binges, psycho women and bad drug may all influence various staff member at alternating times you may never know what twists and turns you may find in the cantina. So put on your flack vest and come on in.
READ THE LATEST EPISODE ONLY IN THE CANTINA – JOIN TODAY
Tell your friends to join the Cantina and keep this pack of grubby bikers alive!
—Bandit