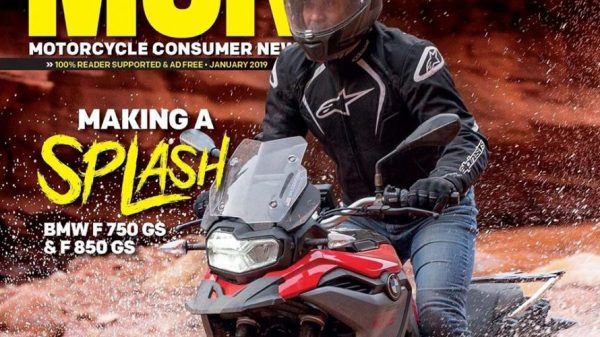 Motorcycle Consumer News, one of North America's last remaining motorcycle print publications, has been shut down as of the start of February.
While the Bonnier-owned publications have been hammered hard the past few years with titles either shut down, moved to online-only publication, or seeing their publication dates reduced, it also hasn't been easy for anyone else. However, if there were rumblings about Motorcycle Consumer News shutting down, they weren't very loud. Reports are that the magazine was for sale, had been shopped around, but no buyers were found, so Delaware-based Lumina Media shut it down.
It's a sad end for a magazine with 50 years of history. Motorcycle Consumer News was originally founded under the name Road Rider in 1969, changing its name to its current title in 1991. At that point, it followed the advertisement-free model of Consumer News, relying solely on reader subscriptions to pay the bills, to avoid being beholden to the industry. While it might not have held the flashy "publication of record" reputation that other titles (particularly Motorcyclist and Cycle World) battled for over the years, it employed highly-respected writers, who were known for their expertise on subjects like road safety, first aid, mechanical maintenance, and just about any other topic that a serious motorcyclist needed to know about. Ken Condon, Flash Gordon, M.D., Dr. Gregory Frazier, Lee Parks, Mike Kneebone and many other respected riders were regular contributors at various points in time.
In recent years, Motorcycle Consumer News was published in print, but also available via PDF subscription for a very reasonable fee.
Now, it's shut down. The website has a legal notice plastered over the home page, with details as to the company's legal obligations to subscribers, contributors and suppliers. The mag's Facebook page simply says "MCN is no more. Thanks for riding with us for the last 50 years! Visit MCNews.com for more info. Keep the shiny side up."