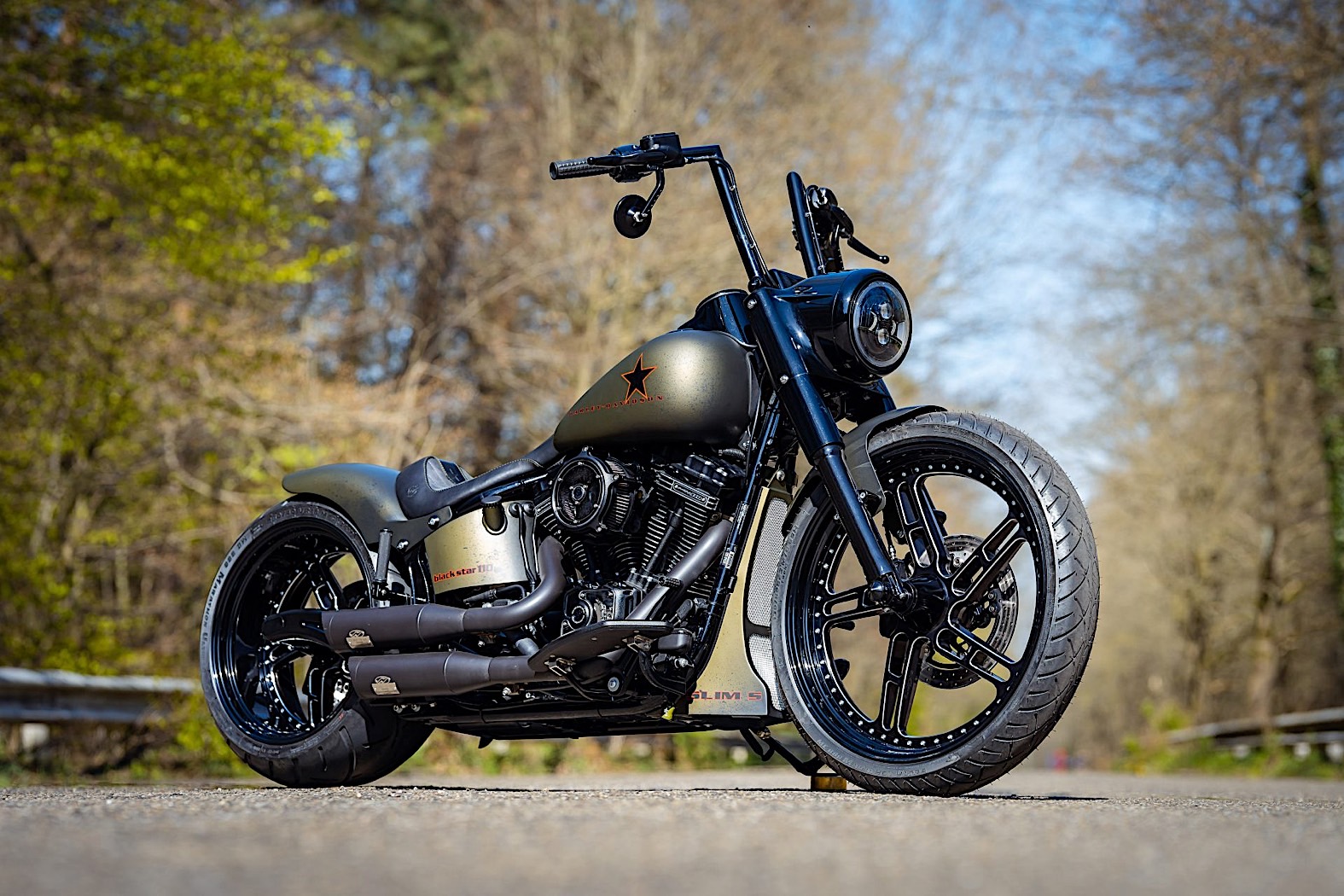 by Daniel Patrascu from https://www.autoevolution.com
There's no official data on the number of custom shops around the world in the business of remaking Harleys, but rest assured there's plenty of them. Some spit out new models several years apart, but there are others, far fewer, that work around the clock on making the already incredible machines even better.
Germany-based Thuderbike is part of the latter category. Having started life in the 1980s as a repair shop for mainly Japanese bikes, Thunderbike turned its sights on products of American behemoth Harley-Davidson, and spat out the first custom bike based on a Milwaukee-made machine in 2003.
Since then, many others have hit the roads, most of them customized at the request of the owners. The latest project Thunderbike was involved in is the Black Star 110, a build that started life as a Harley-Davidson Softail Slim S, transitioned to a custom form the company calls Black Apple, and then settled into the shape you see in the gallery above.
The bike was commissioned by a customer about nine months ago, and was ready for a photoshoot at the end of April. The result is according to Thunderbike "one of the most radical bikes in our 18-series Softail Collection."
It rides on differently-sized wheels (21-inch front, 23-inch rear) and, with the exception of the fuel tank and the fork, which received only minor upgrades, features extensive modifications. The front and rear fenders are new, as are the swingwarm and the turn signals. There are other handlebars than the ones you would see on the stock Harley, new footpegs, and new mirrors.
The paint job on the motorcycle is unique as well and comes with Harley lettering on the fuel tank and the Black Star 110 name beneath the saddle.
There is no word on whether modifications were made to the bike's engine, the Screamin' Eagle 110.