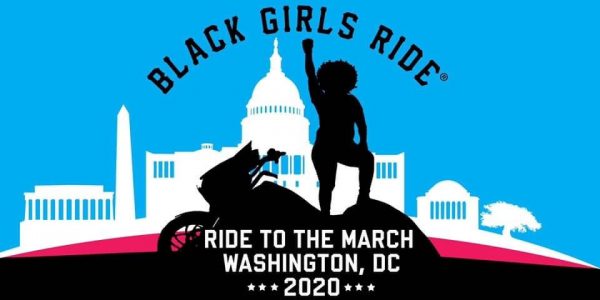 Black Girls Ride to the March On Washington 2020! We ride against racism and in support of the movement against police brutality in our communities. This year marks the 57th Anniversary of the historic Civil Rights March On Washington. We still haven't fully overcome racism in America. We've come a long way, but we still have a long way to go. Let's Ride.
WE WILL RIDE FROM CALIFORNIA TO WASHINGTON, DC.
All are welcome to join the ride. Start with us from California, choose a route stop, or meet us for the final leg! For route info, email blackgirlsridemag@gmail.com.
We are so excited that more of you would like to join us and we have worked hard to accommodate those of you with late registration for the Ride to the March on Washington. Here's what
late registration
includes:
– T-shirt
– Protest Poster Supplies
– Police Escorted Ride
– Paid Secured parking during the protest on Friday
– BBQ Lunch on Saturday
– Hotel Room Block Info. Our room rate is $139 + Tax
Limited spots are available. When it's sold out, it's gone!