by Chris Rooke
Written in a friendly and accessible manner by an enthusiast of many years, this book provides a thorough and detailed restoration guide for the Norton Commando, complete with step-by-step instructions, and hundreds of colour photos.
This is the third motorcycle restoration guide from Chris Rooke whose previous works have been a massive hit with mechanics, enthusiasts and restorers throughout the world.

PRICE: £37.50 UK • $50 US • $65 CAN SKU: V5394
FORMAT: Paperback • 20.7x27cm • 224 pages • 820 pictures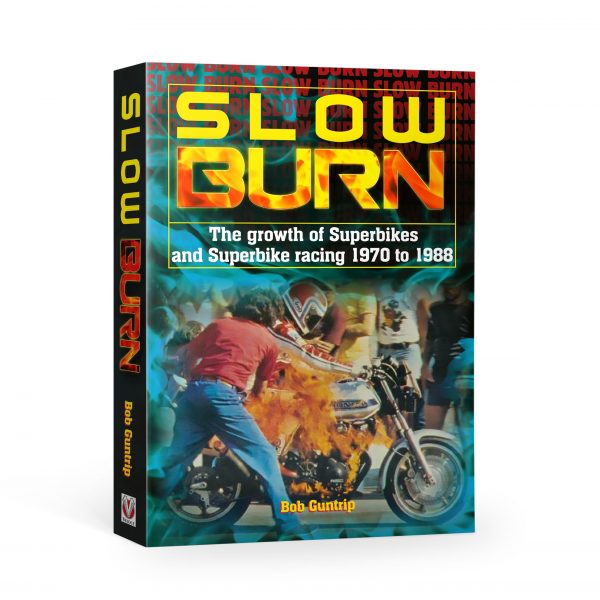 The growth of Superbikes & Superbike racing 1970-1988
Slow Burn
by Bob Guntrip
The Beginnings of Superbike Racing
Slow Burn tells how the big names of the motorcycle industry used Superbike racing to test their street bike designs. The book features the biggest riders: Wayne Gardner, Mick Doohan, Wayne Rainey, Kevin Schwantz and Eddie Lawson, who started out on big, unruly superbikes, and learned how to powerslide their way around the world's toughest tracks.
PRICE: £25 UK • $35 USA • $46 CAN SKU: V5316
FORMAT: Hardback • 22.5×15.2cm • 256 pages • 102 colour pictures