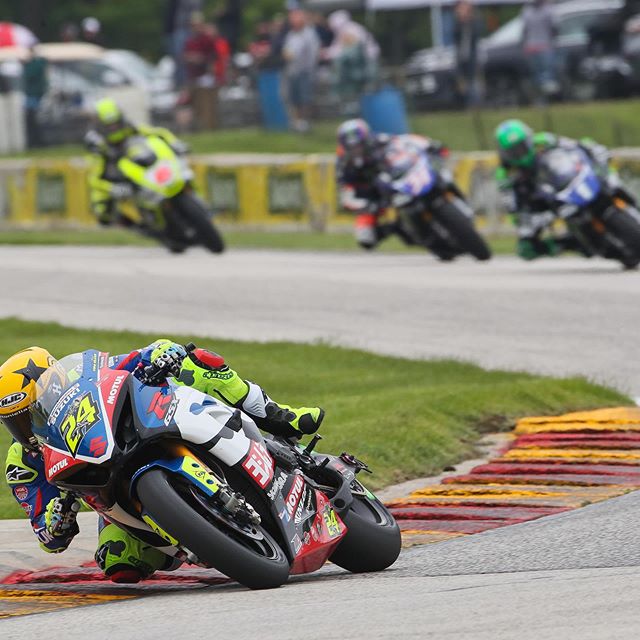 Dunlop has stepped-up its support of the increasingly popular AFT series.
BUFFALO, N.Y. (PRWEB) March 12, 2020
With the announcement of the all-new DT4 flat track tire, Dunlop's first new flat track tire in 40 years, and an extension of its official tire agreement with American Flat Track (AFT), Dunlop has stepped-up its support of the increasingly popular AFT series.
In addition to supporting the pro riders in AFT, Dunlop has also created an amateur program designed to help grow the sport by providing support and more exposure to young racers. Modeled after the highly successful Team Dunlop motocross program—now in its 14th year—Team Dunlop Flat Track will include amateur racers competing in the Road to AFT Program, as well as amateur flat track racers competing in other series.
Dunlop supports racing like no other tire company. Dunlop has been a supporter of Motocross and Supercross racing for 44 years, and has amassed 234 pro championships, including every pro Motocross and Supercross title for the last ten years. And our Team Dunlop supported motocross riders continue to dominate amateur racing and make successful transitions to the AMA pro ranks.
In AMA road racing, Dunlop has supported the sport continuously for more than 40 years through thick and thin and has been the official tire of MotoAmerica road racing since 2009.
What we learn from racing goes into the production tires we make available to the public. Everything we learned in the development of our dominant Geomax motocross tires to the new DT4 to the slicks used in the MotoAmerica series have years of racing technology baked into them. And they are all available to the public.
"Why do we race?" said Mike Buckley, Senior Vice President, Sales and Marketing. "Dunlop loves competition because it drives us to continually refine our products for racers and the general riding population as well. The input we get from the best racers in America is truly priceless."
To purchase or for more information on Dunlop's new DT4 or other racing products, go to http://www.dunlopracing.com.
To apply or inquire about Dunlop's new amateur support program for flat track, go to https://teamdunlop.hookit.com/flattrack/.
About Dunlop Motorcycle Tires
Dunlop is the largest supplier of original equipment and replacement motorcycle tires in the U.S.A. For more information, visit http://www.DunlopMotorcycleTires.com.