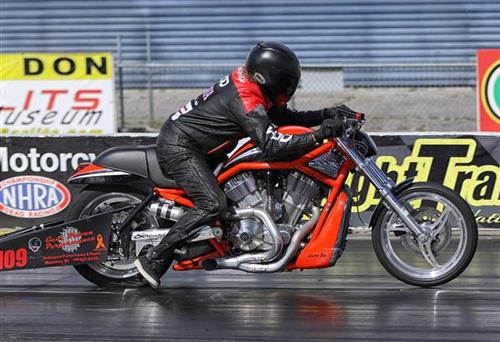 AHDRA motorcycle drag racing series race coverage report.
When Bill Rowe purchased the assets of the inert AHDRA All-American motorcycle drag racing series late in 2019, the challenges before him and his family staff were daunting enough. But when 2020 came along and the event landscape went haywire, Rowe put his head down and completed a schedule for AHDRA racers at some of the best tracks in the world—finishing the season at legendary Gainesville Raceway on November 6-8.
Raceday started off with a rousing, live National Anthem by Rebecca Daniels and was topped off Monday's true, classic racing banquet with great food and drinks in a suitably classy atmosphere. Champions get gold cards, jackets, great framed Moto-Lenz montages, and of course—#1 plates.
Join the Cantina – Subscribe Today